Skip to content
Register as our member can enjoy shopping points and exclusive shopping offers in the future. Free Hong Kong local SF Express shipping for single order purchase over HKD500 on our website.
TruSens UV Sterilizing Air Purifier Z2000
Sale price
$2,699
Regular price
Unit price
per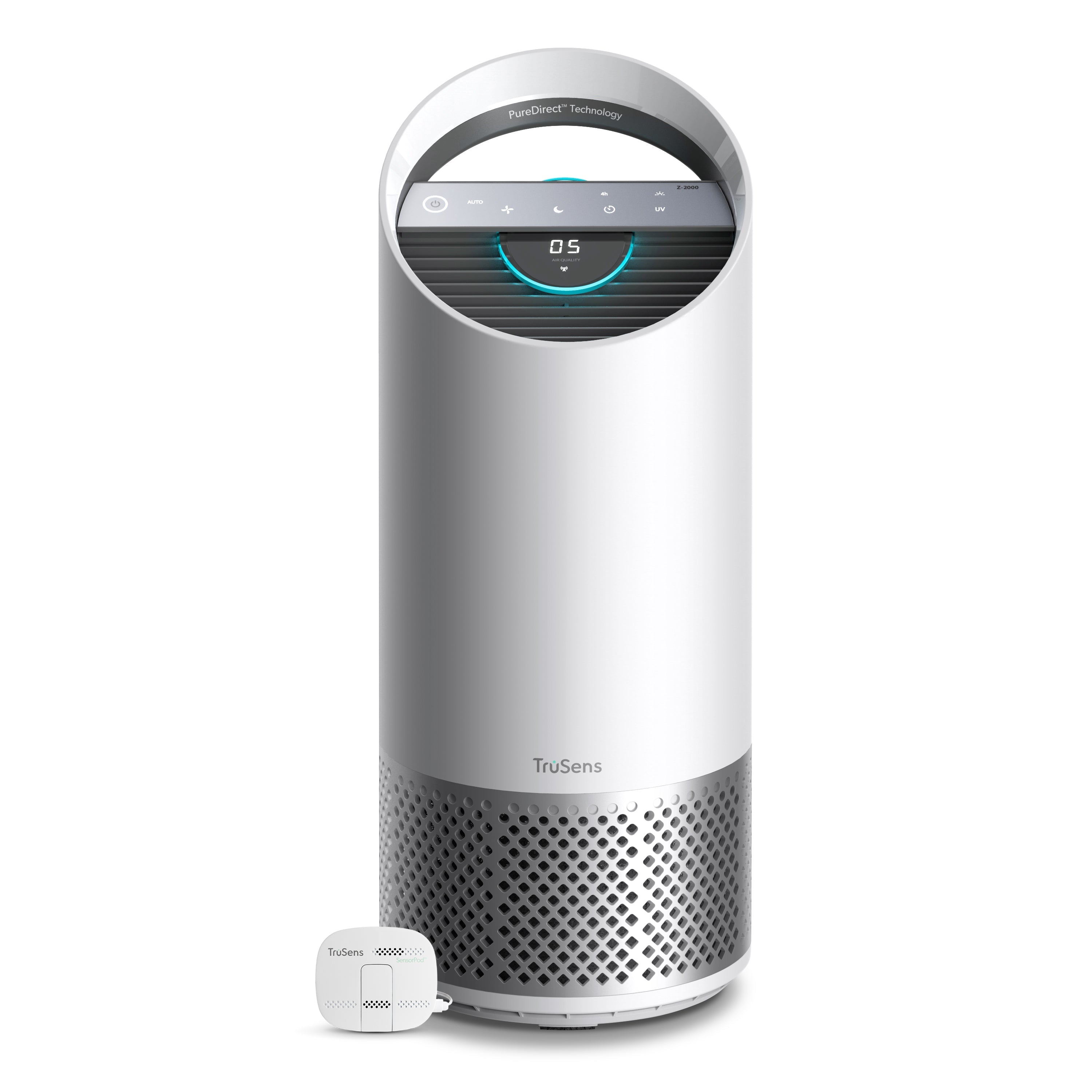 Modern air purifiers combine high-quality filtration technologies with unique methods to provide cleaner air.
By sensing and monitoring the surrounding air, the TruSens Z-2000 can automatically adjust according to your air quality, thus more effectively distributing purified air.
SensorPod Air Quality Sensor Remote sensing has been proven to provide more accurate readings of room air quality.
The SensorPod takes air quality readings and transmits these readings back to the purifier Auto mode for air quality adjustment TruSens can adjust its operation according to the air quality displayed by the SensorPod.
A colored light ring and numerical display communicate good, fair or unhealthy air quality.
Minimalist touch functionality eliminates the need for clumsy knobs or buttons. Adjust settings with just one tap.
The live touch control panel is easy to operate and clean.
PureDirect technology is designed to reduce low airflow areas. Bi-directional airflow for better output of clean air throughout the room.
Sleep Mode Sleep Mode turns off the lights and keeps the air purifier running.
• Say goodbye to dust, pollen and other allergens.
Position the SensorPod air sensor away from the air purifier to optimize clean air delivery throughout the space.
• Automatically adjusts fan speed based on SensorPod air quality readings
• TruSens gives you real-time insight into air quality. A colored light ring and numerical display communicate good, fair or unhealthy air quality.
• PureDirect technology splits air into two streams for more comfortable and efficient delivery of purified air•
High-quality HEPA filter eliminates air pollutants, VOC, odor and gas in 360 degrees. The UV light kills the bacteria stuck in the filter.
• Modern design with sleek touch buttons and integrated handle to blend in with your home.