Skip to content
Register as our member can enjoy shopping points and exclusive shopping offers in the future. Free Hong Kong local SF Express shipping for single order purchase over HKD500 on our website.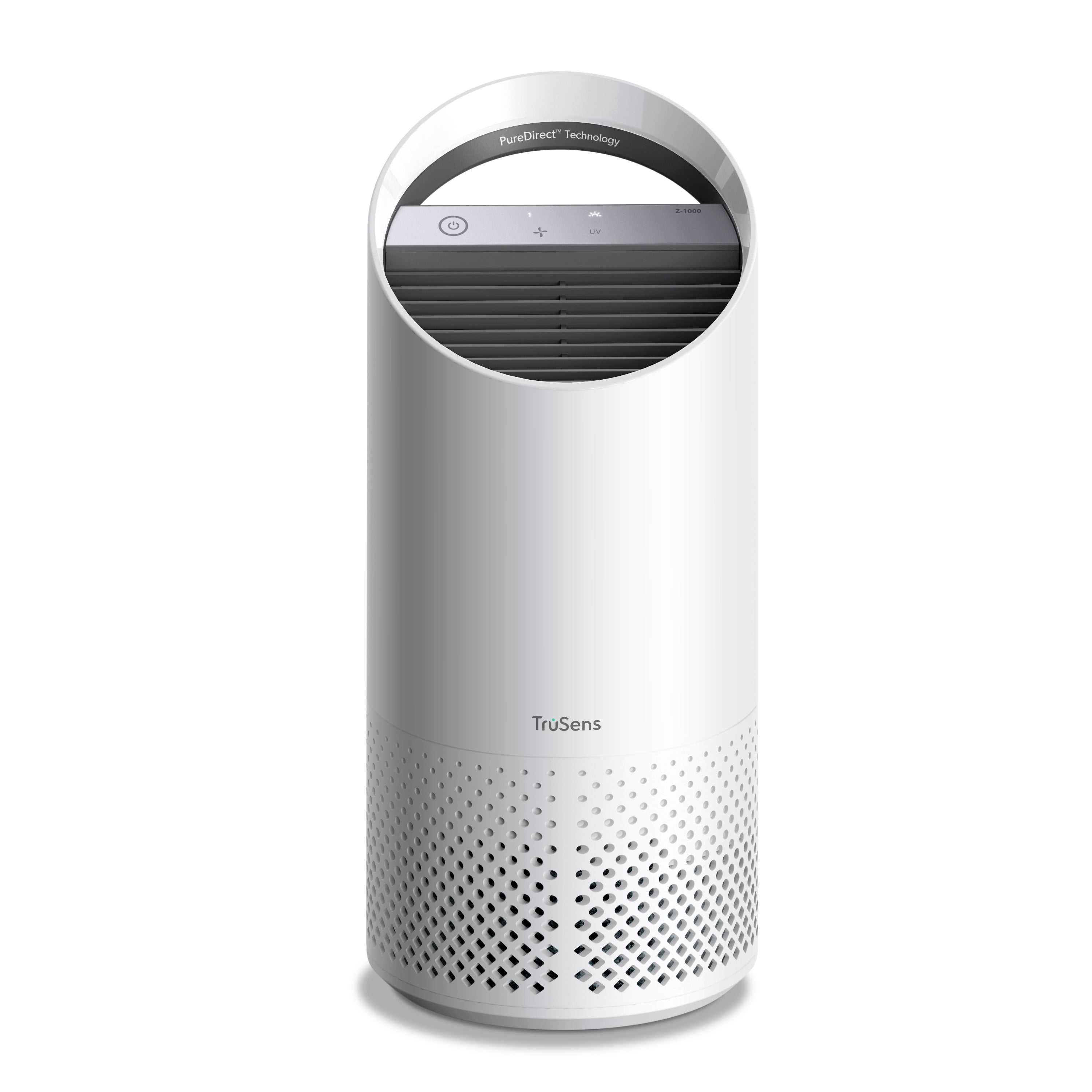 TruSens UV Germicidal Air Purifier Z1000
Sale price
$1,399
Regular price
Unit price
per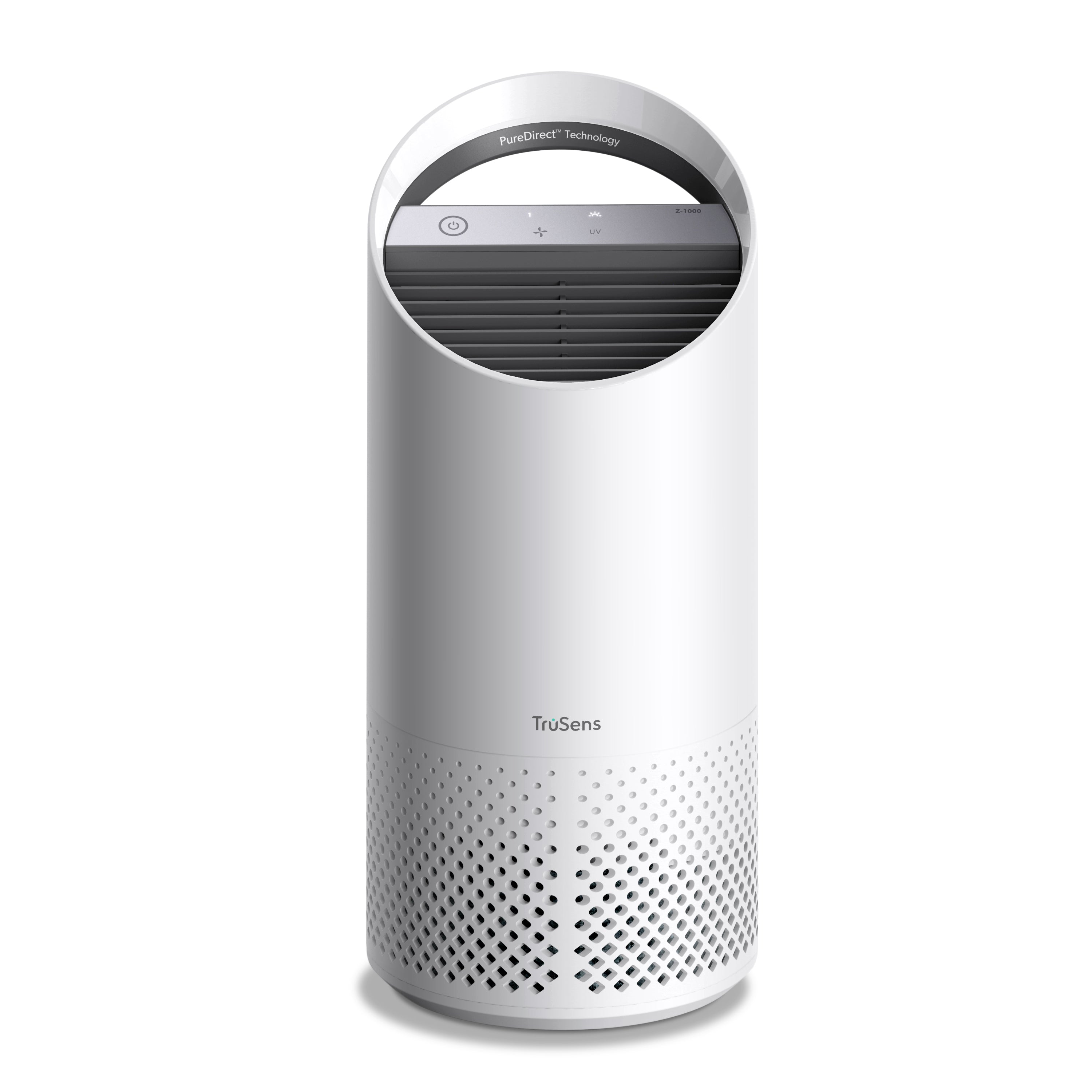 • Smarter Sensing: Most traditional purifiers are unaware of the room's air quality.

TruSens will react.
Our remote SensorPod actively monitors the air quality in the room and takes action.
The SensorPod is placed in the room and communicates with the TruSens purifier to automatically adjust the fan speed.
You can be sure the whole room benefits.
• Pollutants captured and destroyed: 360-degree HEPA filtration traps pollutants such as allergens, VOC gases and tiny particles.
• Destruction of bacteria and viruses (UV disinfection): UV disinfection destroys bacteria and viruses that can accumulate on the filter, preventing the recirculation of live bacteria.
• Dual Airflow: PureDirect proprietary technology splits clean air into two airflows for more comfortable and efficient delivery of purified air throughout the room.
The results of rigorous testing prove that bi-directional airflow delivers purified air more efficiently throughout the room, in some cases up to 24% more efficiently.
• Detailed LED display: Air conditions in your home can change rapidly.
Information is power, and TruSens purifiers empower you to manage the air quality in your home.
TruSens acts on your behalf and the colorful LED display will give you peace of mind.
Our air purifiers are designed with simple touch controls for all important functions including fan speed, automatic timer, UV mode and filter replacement indicator.
• Entire room coverage: Most purifiers only spray air vertically, leaving little or no air circulation in some areas or dead zones.
TruSens PureDirect proprietary technology uses two separate airflows to minimize these dead zones.
From quiet speed to turbo clean mode, the Z-1000 is optimized for cleaner air.