Skip to content
Register as our member can enjoy shopping points and exclusive shopping offers in the future. Free Hong Kong local SF Express shipping for single order purchase over HKD500 on our website.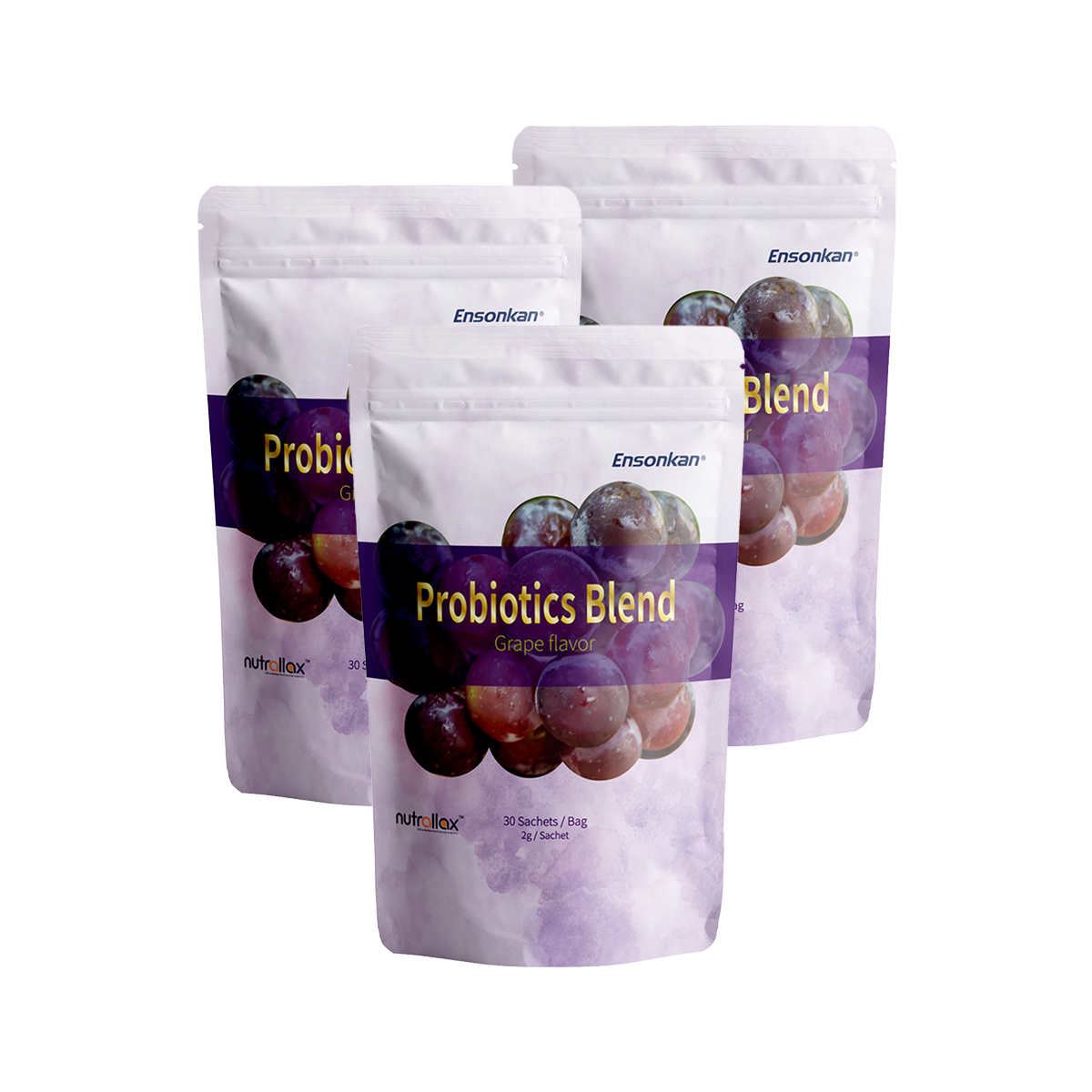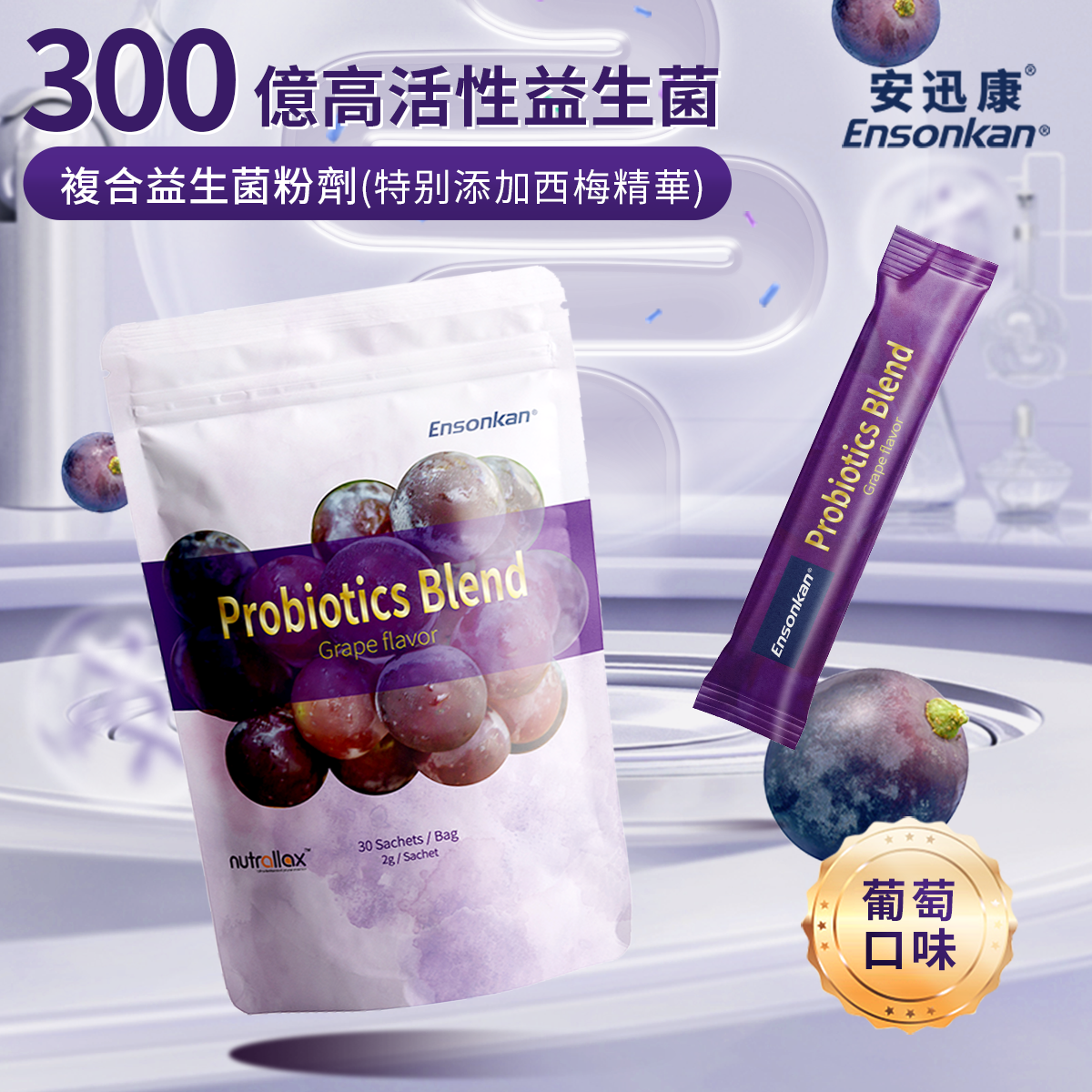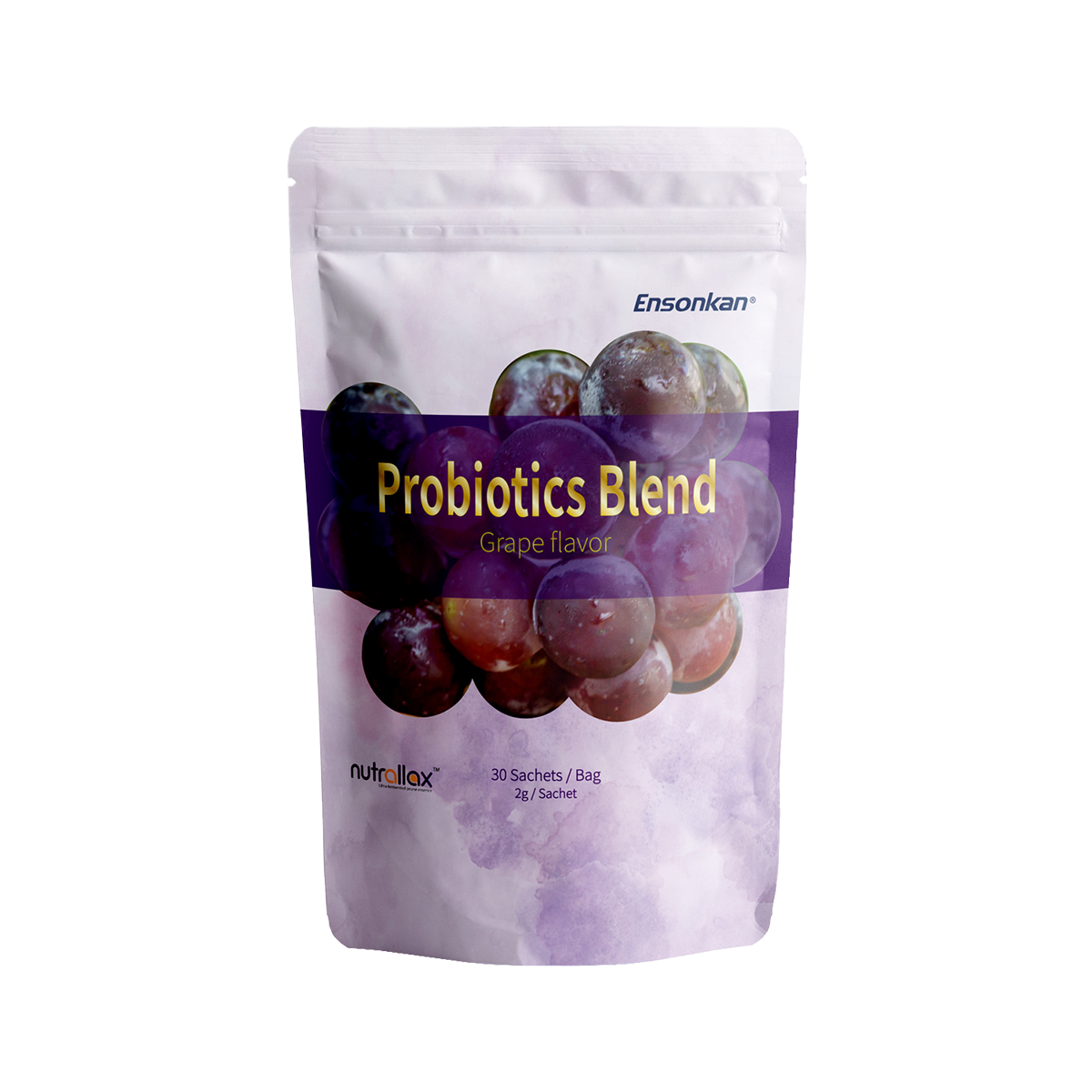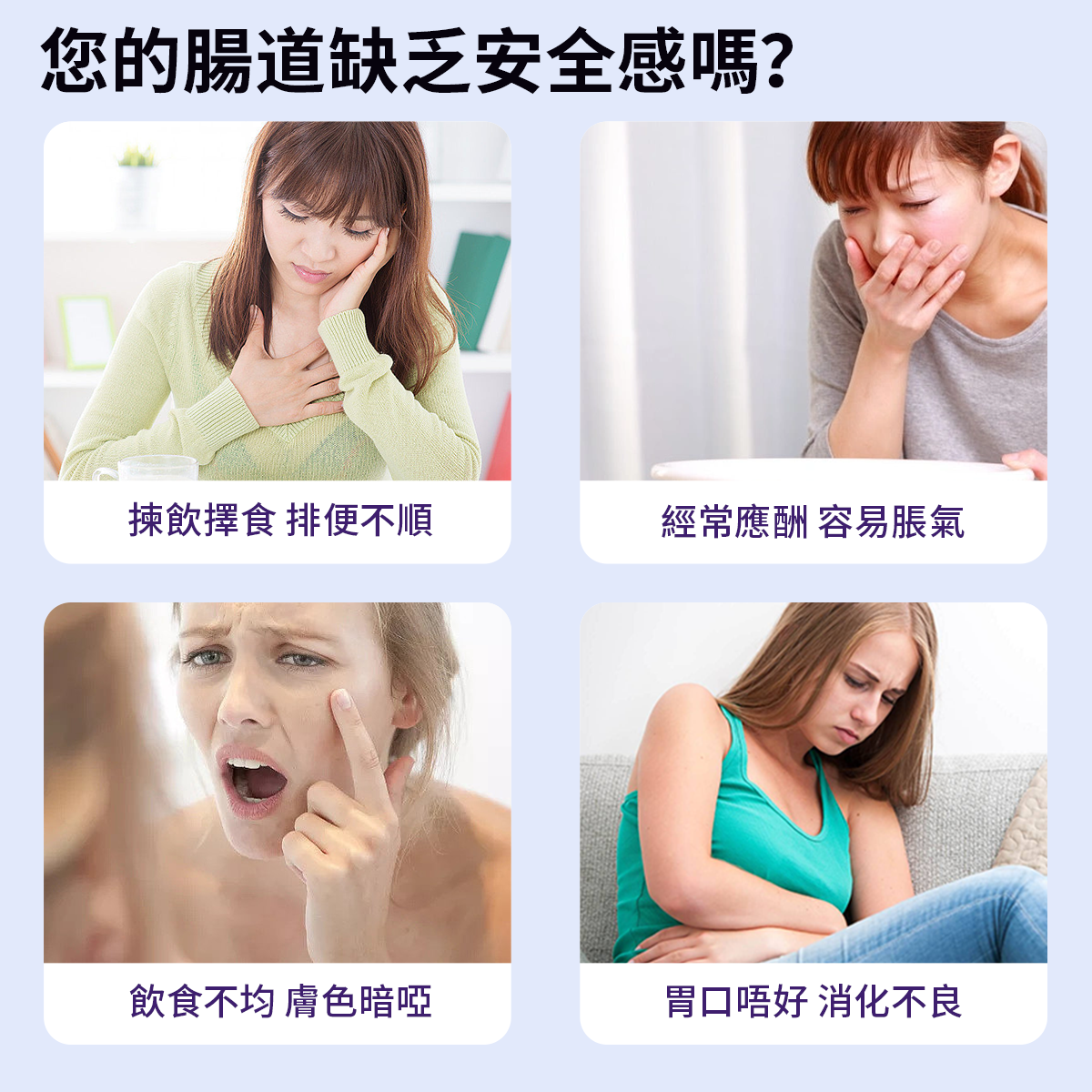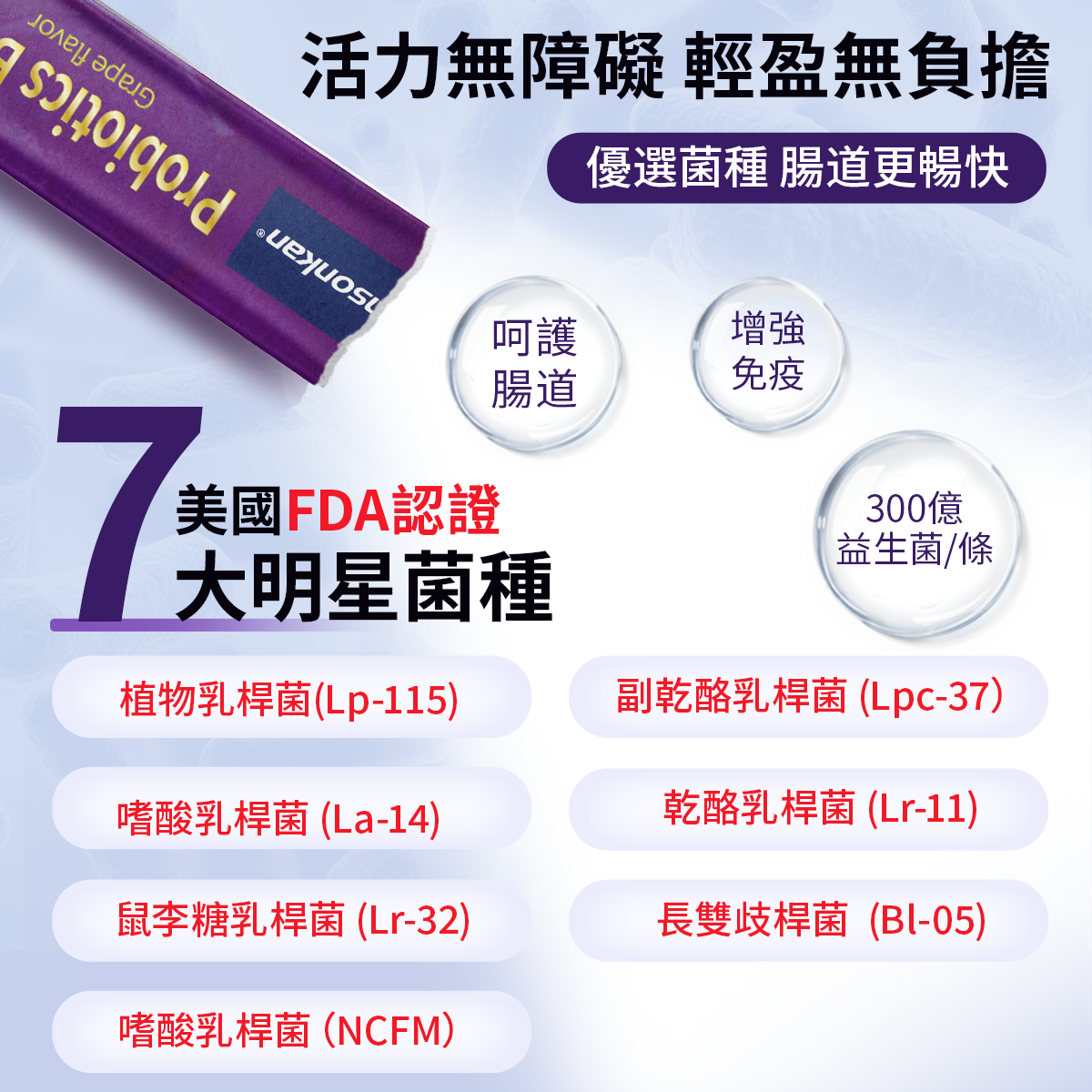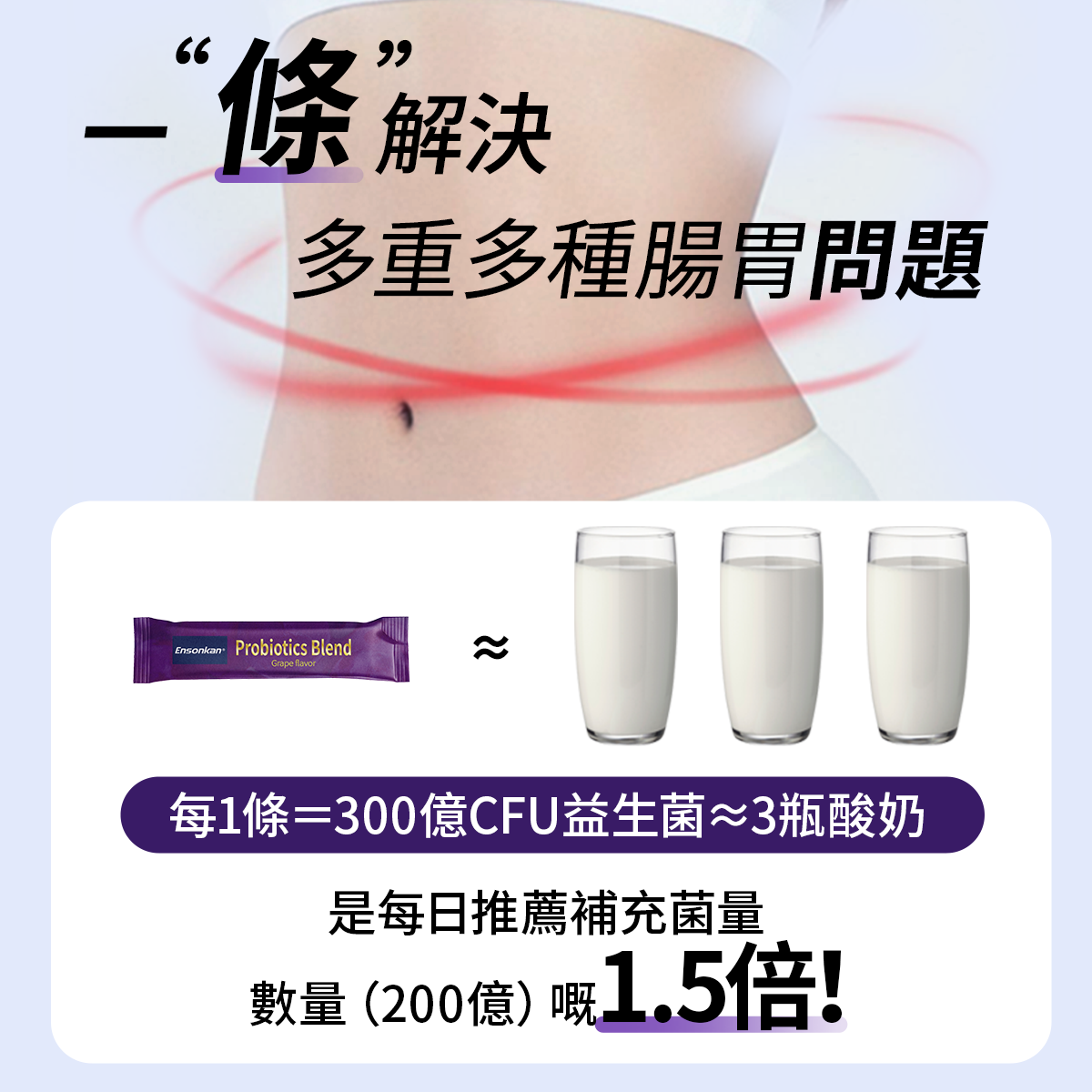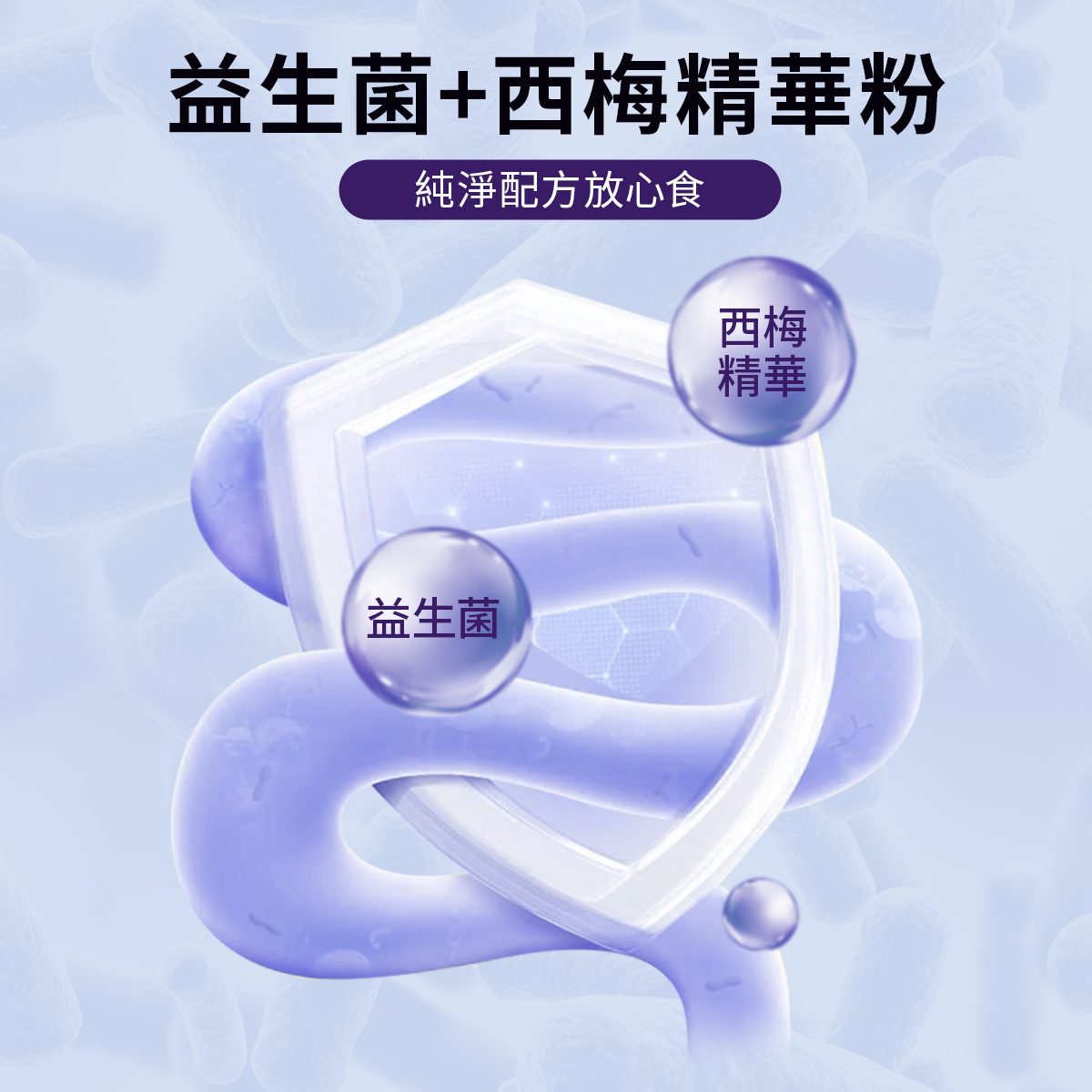 Ensonkan Probiotics Blend (Grape Flavor) - 30 sticks/pack【3 packs】
Sale price
$800
Regular price
$984
Unit price
per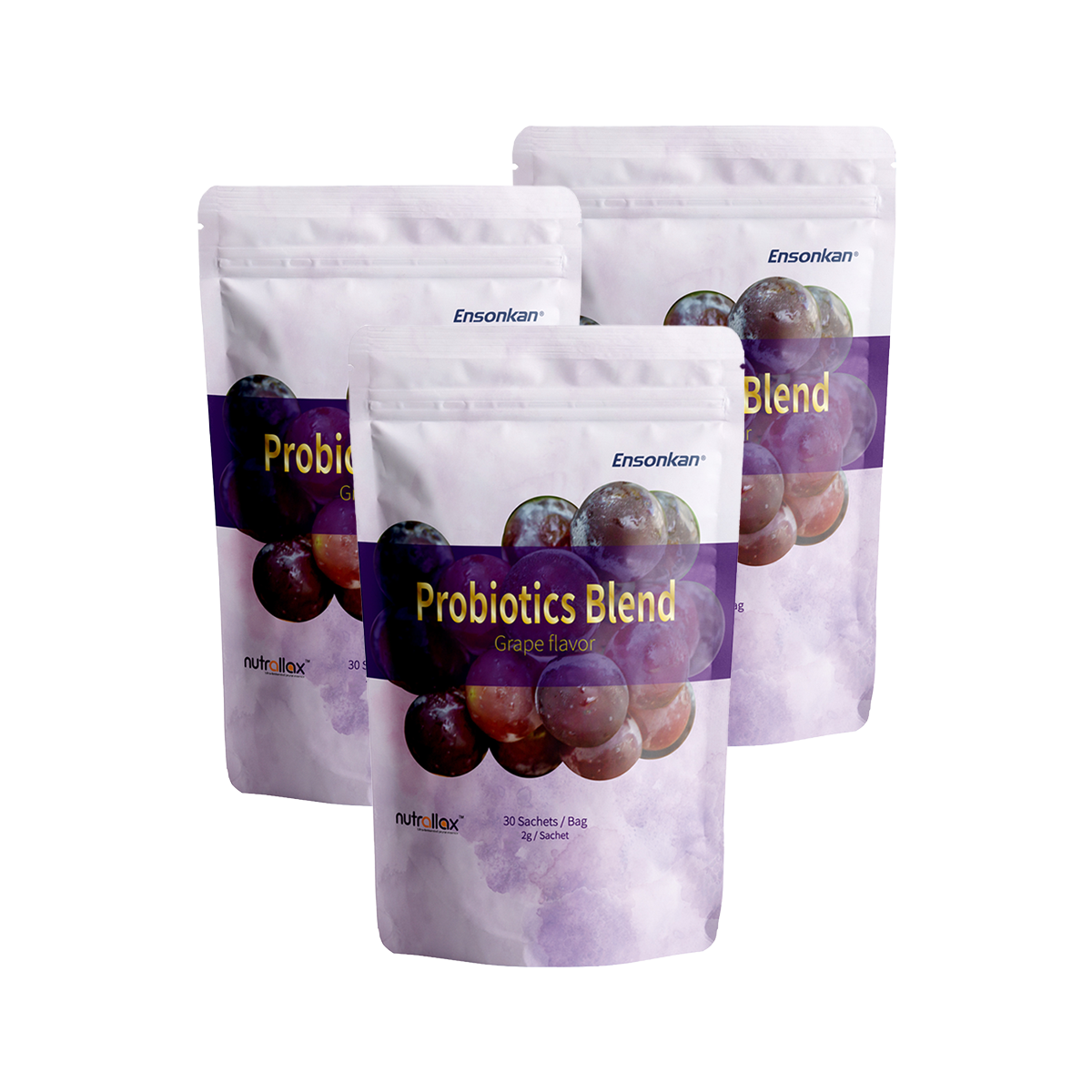 Probiotics Blend (Grape Flavor) - 30 sticks/pack

Product Description
The number of bacteria per sachet is as high as 30 billion, which is 150% of the daily
recommended supplementary bacteria number (20 billion)! And with a variety of patented and clinical probiotics, combined with rich prebiotics to strengthen the good bacteria in the intestines, resist bad bacteria, and improve the balance of bacteria, to achieve the most comprehensive e effect of improving allergies, enhancing immunity, and consolidating intestinal health. It is supplemented with California plum enzyme and natural fruit powder to provide additional water-soluble fiber, increase intestinal peristalsis, provide the most authentic product body, and the most natural grape flavor that caterers to the public's preferences.
Product Country of Origin - Taiwan, China


Ingredients
Soluble Fiber, FiberJuice™ Grape Juice Powder, Probiotics Blend [Lactobacillus plantarum (Lp-115), Lactobacillus paracasei (Lpc-37), Lactobacillus rhamnosus (Lr-32), Lactobacillus acidophilus (La-14), Lactobacillus casei (Lactobacillus c-11 ), Lactobacillus acidophilus (NCFM), Bifidobacterium longum (Bl-05)], Nutrallax™ Fermented California Prune Essence Powder, Flavor
Cautions & Warnings
· Consult your healthcare professional before using this or any other dietary supplements.
.Keep out of reach of children,
. Store in a cool, dry place, away from excessive heat.
. Do not use if seal is broken or missing.
*This praduct is not intended to diagnose, treat, cure, or prevent any disease."
Recommended Dosage

Mix one sachet in 100-200ml of water or juice, 1-2 times daily, or as directed by a health care practitioner.