Skip to content
Register as our member can enjoy shopping points and exclusive shopping offers in the future. Free Hong Kong local SF Express shipping for single order purchase over HKD500 on our website.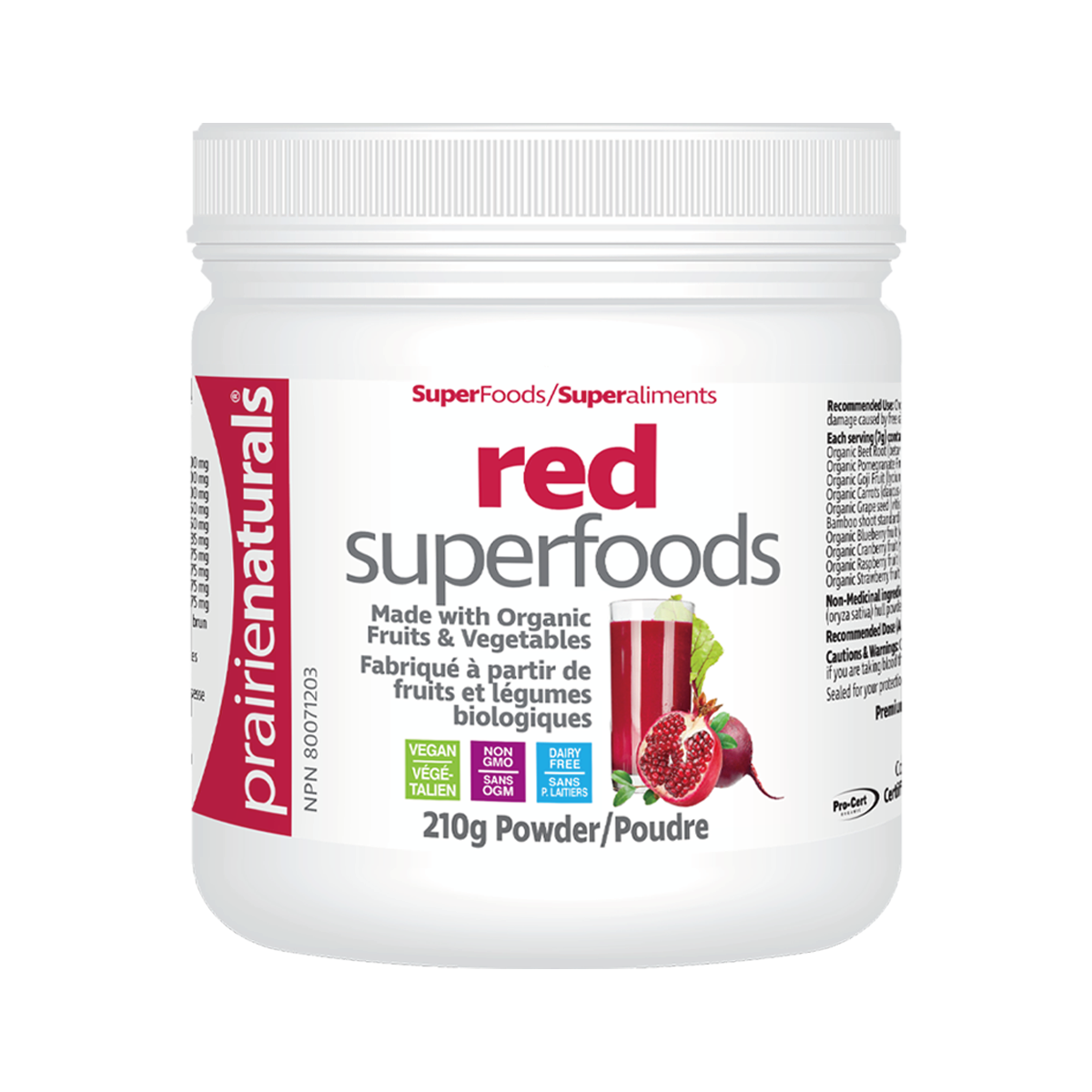 Prairie Naturals Organic Red Superfoods 210g
Sale price
$428
Regular price
$428
Unit price
per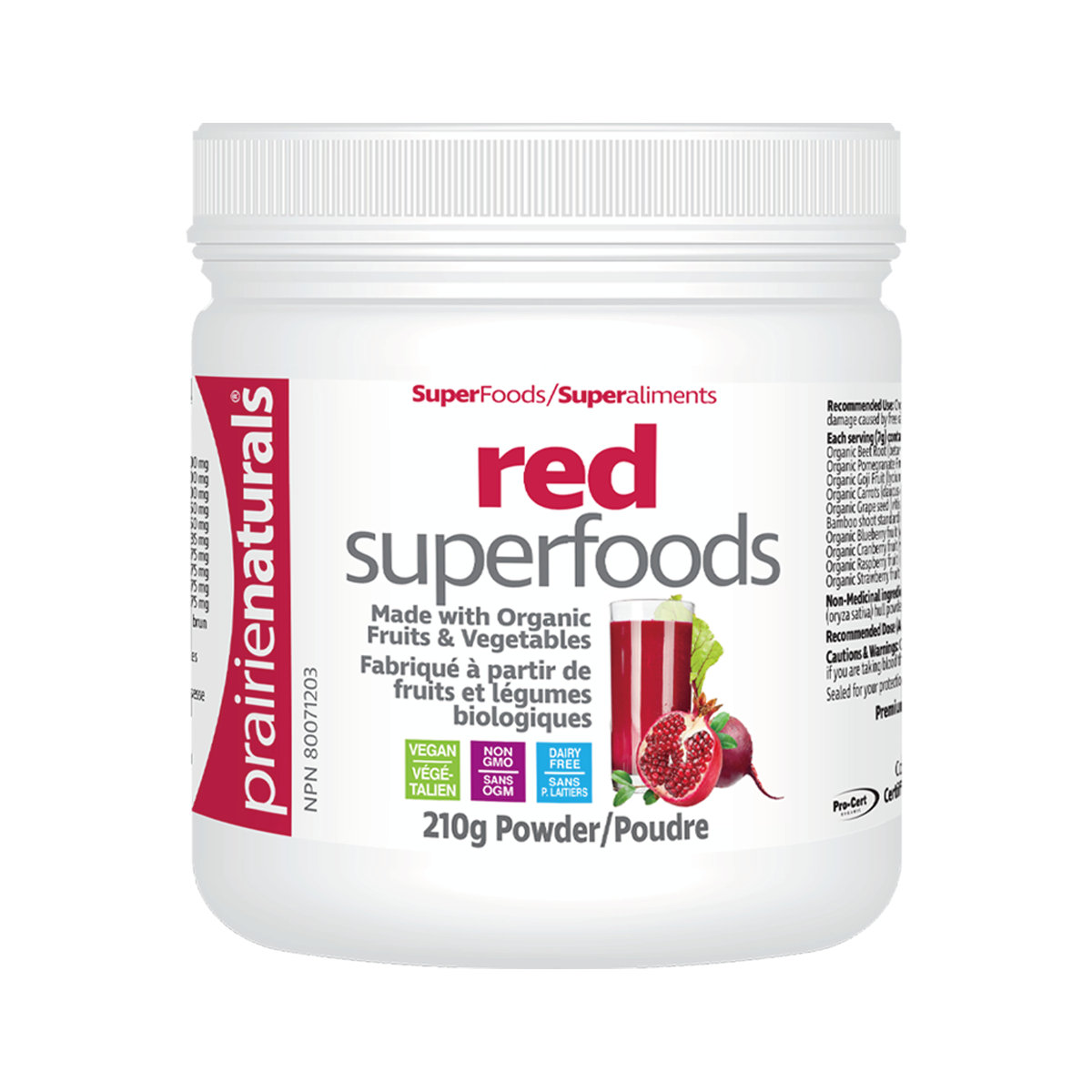 Prairie Naturals Organic Red Superfoods 210g
"Red is the New Green! Taste the power of Canada's most potent blend of Organic Red Superfoods fruits and vegetables!
A convenient, ready-to-use superfood powder concentrate made with: Beet Roots, Pomegranates, Goji Berries, Grapeseeds, Carrots, Blueberries, Strawberries, Raspberries & Cranberries. Natural food-source antioxidants protect, heal, energize and restore. instant, ready-to-use powder is the perfect addition to smoothies, salad dressings, sauces and homemade energy bars! Experience the energizing, healing and restorative power of Prairie Naturals certified organic, gluten-free & non-GMO Red Superfoods.
Ingredients:
Organic Beet Root (beta vulgaris)
Organic Pomegranate Fruit (punica granatum)
Organic Goji Fruit (lycium barbarum)
Organic Carrots (daucus carota subsp. sativus)
Organic Grape seed (Vitis vinifera)
Bamboo shoot standardized extract (bambusa vulgaris) (70% Silica)
Organic Blueberry fruit (vaccinium corymbosum)
Organic Cranberry fruit (vaccinium macrocarpon)
Organic Raspberry fruit (rubus idaeus)
Organic Strawberry fruit (fragaria x ananassa)

Non-Medicinal ingredients: Organic inulin, organic berry and cherry flavours, organic brown rice (oryza sativa) hull powder, organic stevia extract.

Natural food-source antioxidants
Wide range of phytonutrients
Beets, pomegranates & berries
Grapeseed, goji & carrots
Energizing & restorative
Nourishing & healing
Convenient & tasty
Synergistic effect
Certified organic
Gluten-Free
Non-GMO
"