Skip to content
Register as our member can enjoy shopping points and exclusive shopping offers in the future. Free Hong Kong local SF Express shipping for single order purchase over HKD500 on our website.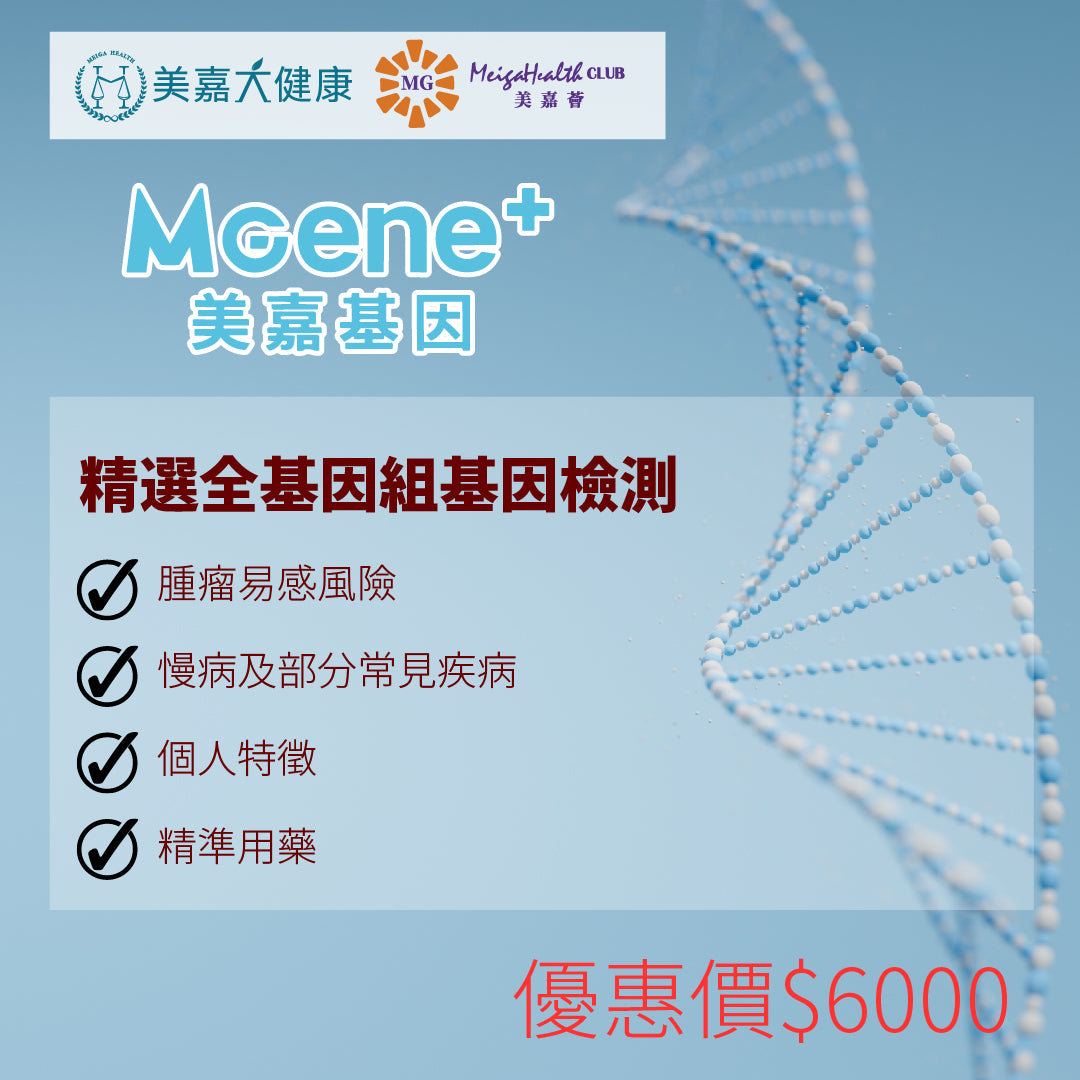 MGene+ Select Whole Genome Gene Tests
Sale price
$6,000
Regular price
Unit price
per
MGene+ high-end whole-genome genetic testing (a total of 196 items for men and 200 items for women)
Cancer susceptibility risk (20 items for men and 22 items for women)
Chronic diseases and some common diseases (28 items for men and 30 items for women)
50 personal characteristics
30 items of precise medication (a total of 128 items for men and 132 items for women)
Meijia uses multiple ABI7500 fluorescence quantitative PCR instruments imported from the United States, based on the Asian genetic data of the world's most authoritative NCBI genetic database, and combines its own technical advantages to perform DNA methylation detection, quantitative analysis of gene expression, and point mutations. It has very reliable data analysis capabilities and technical support in allele analysis, single nucleotide polymorphism analysis and quantitative and qualitative analysis of infectious diseases. In addition, thanks to a top team of geneticists, Meijia can provide customers with very complete test reports.