Skip to content
Register as our member can enjoy shopping points and exclusive shopping offers in the future. Free Hong Kong local SF Express shipping for single order purchase over HKD500 on our website.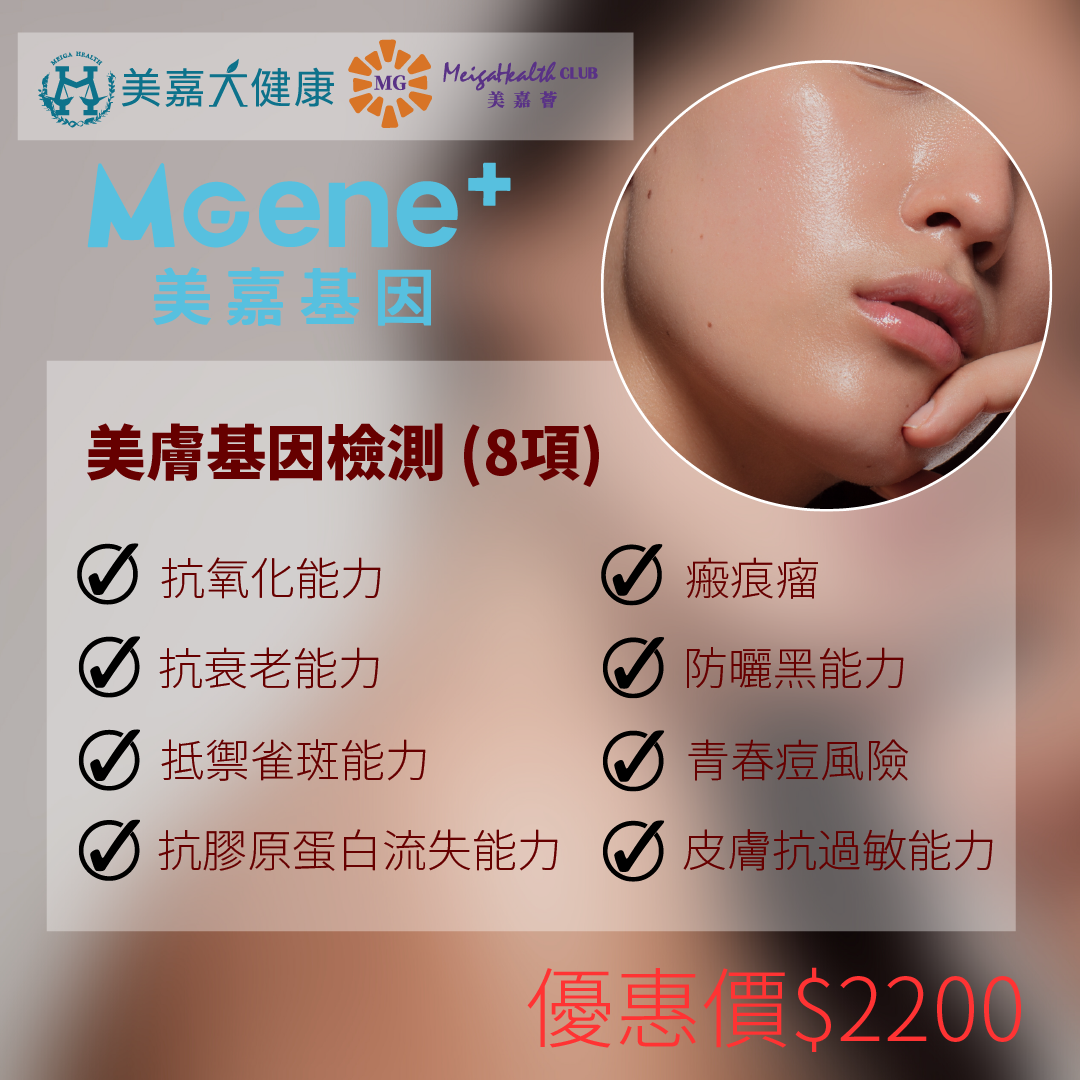 MGene+ Skin Beauty Gene Test (8 items)
Sale price
$2,200
Regular price
Unit price
per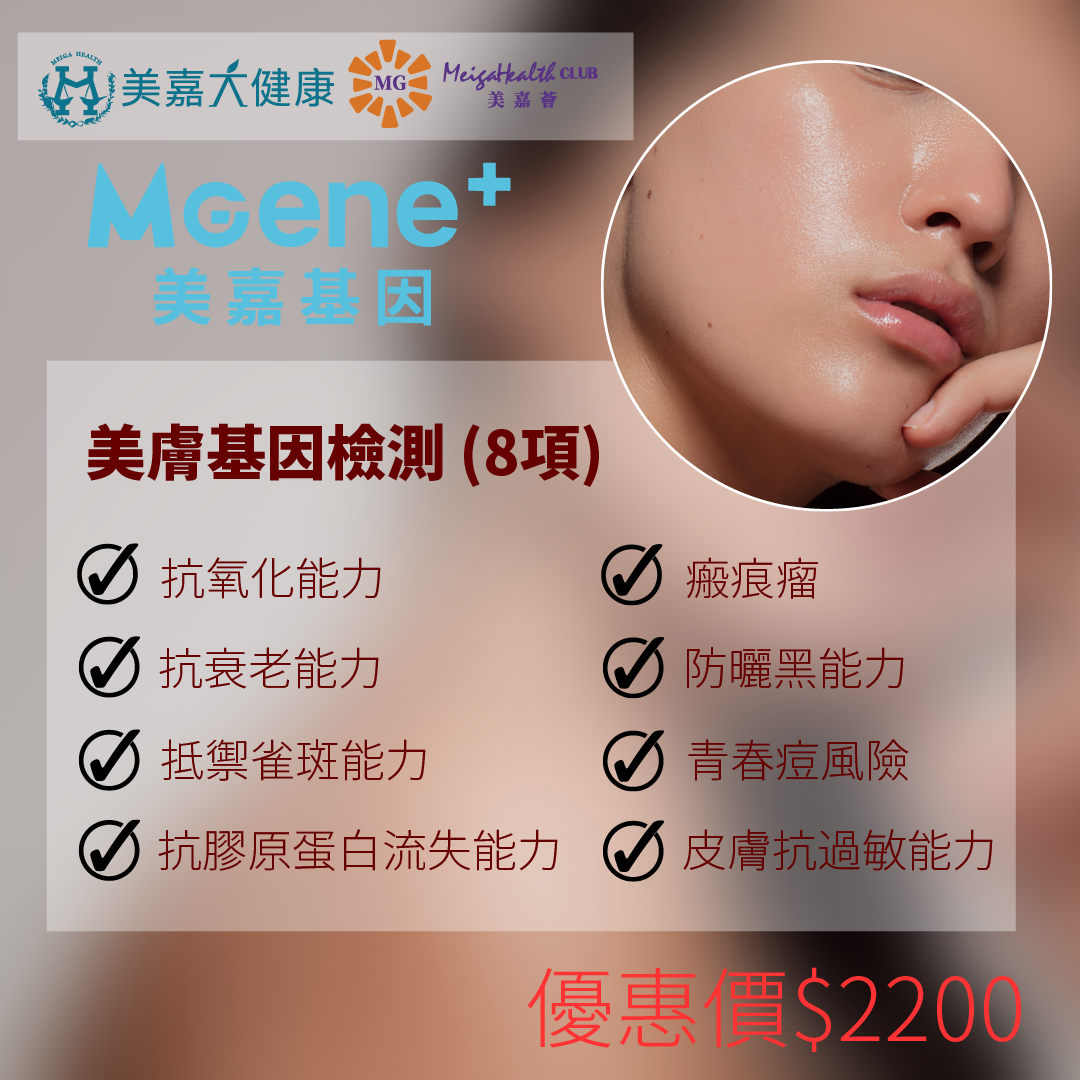 MGene+ Skin Beauty Gene Test (8 items )
Including: antioxidant ability , anti-aging ability , skin anti-allergy ability , keloid, sun protection ability, ability to resist freckles, acne risk, anti-collagen loss ability

Scientific skin care
Start with skin beauty genetic testing
Genes determine each person's skin's ability to resist ultraviolet rays, produce melanin, and repair cells. Say goodbye to following trends, refuse to experiment with your face, and decipher your own skin beauty secrets all at once.
The technology used in skin beauty genetic testing is DNA chip technology, which detects key skin genes. Different people have different skin foundations. For example, a sunscreen is designed for Asian people, but the sunscreen effect used by you and your best friend is different. This is because your own genetic foundation determines the condition and effect of your skin. Therefore, a skin beauty genetic test can help you understand your skin more scientifically and conveniently, so that you can choose the skin care ingredients you need in a more targeted and effective way, and then further choose skin care products.