Skip to content
Register as our member can enjoy shopping points and exclusive shopping offers in the future. Free Hong Kong local SF Express shipping for single order purchase over HKD500 on our website.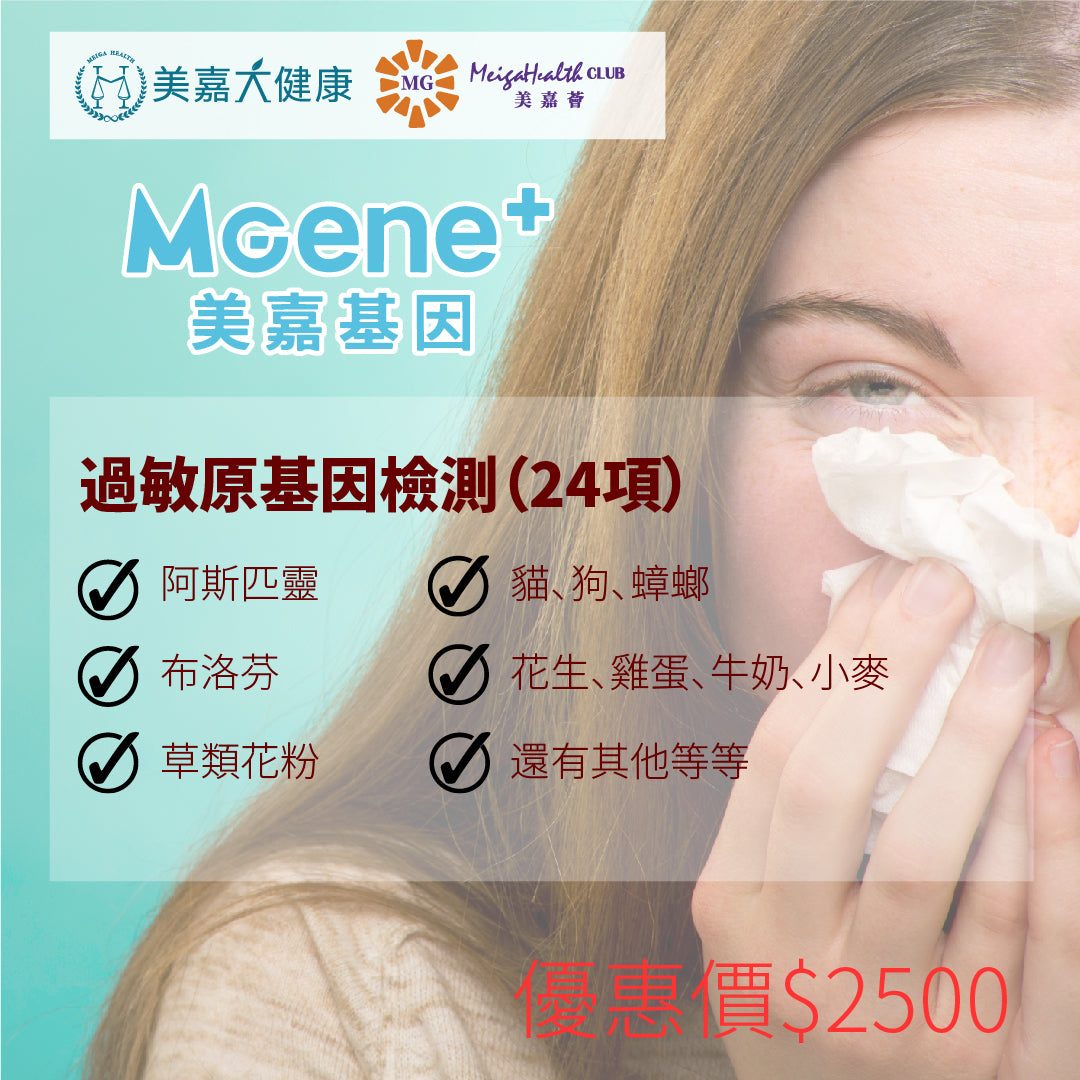 MGene+ allergen gene testing (24 items)
Sale price
$2,500
Regular price
Unit price
per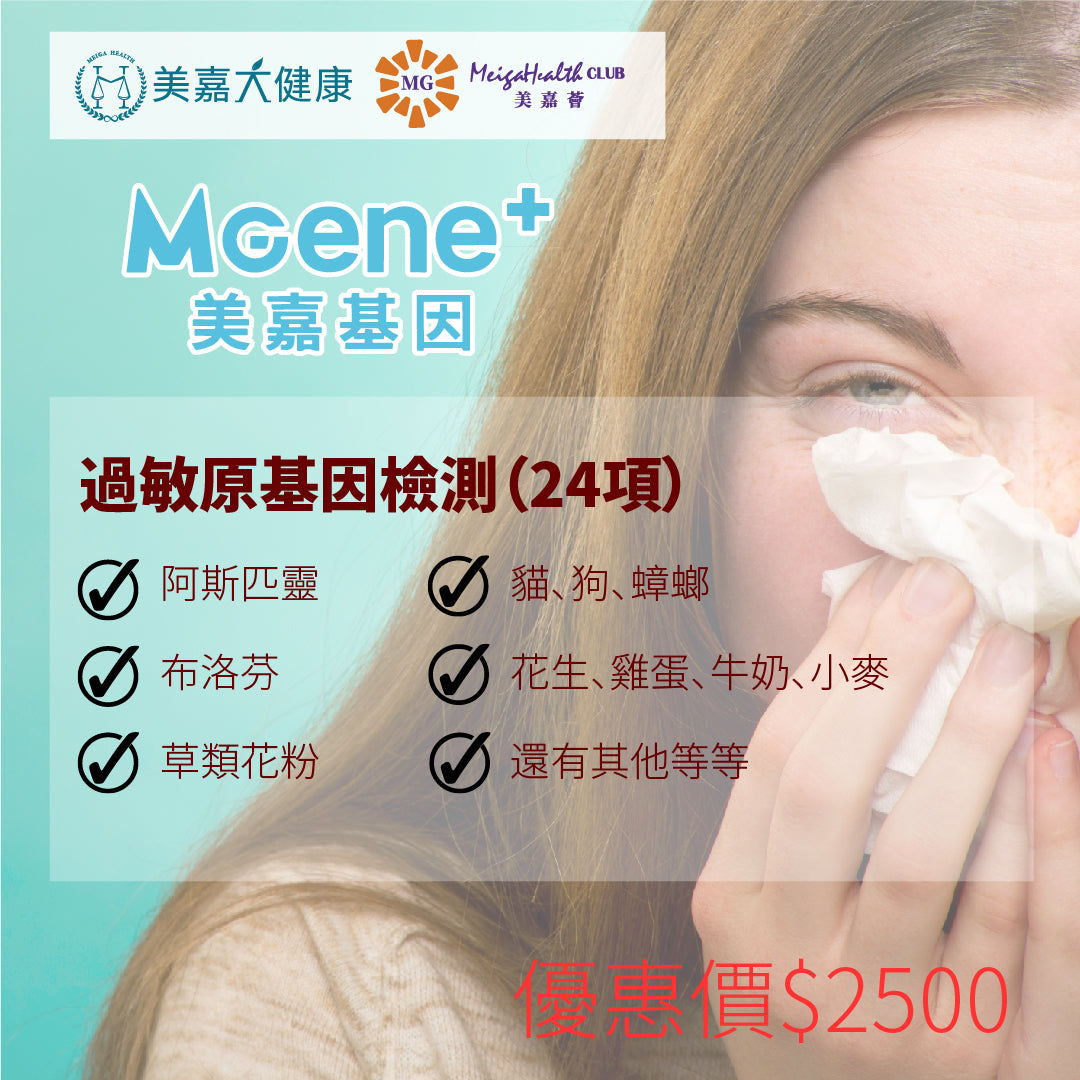 MGene+ allergen gene testing ( 24 items)
Aspirin, ibuprofen, naproxen, fenoprofen, antipyrine, aminopyrine, phenylbutazone, sulfamethoxazole, roundworms, cockroaches, dogs, cats, dust mites, latex, birch Tree pollen, cedar pollen, grass pollen, artemisia, nickel, peanuts, eggs, milk, wheat, Alternaria
Allergy is an allergic reaction, which is a biological reaction caused by antigens and antibodies. An allergic reaction is essentially an immune response. Allergic reactions manifest as skin itching, rash, urticaria, palpitation, shortness of breath, wheezing, cold sweats, pale face, blue lips, and even lowered blood pressure and shock. If not rescued in time, it can lead to death.
Allergies are generally caused by a combination of internal and external factors, so the causes can be divided into internal and external causes. Internal causes mainly include the body's own immune deficiency, and external causes are mainly allergens in food or allergenic dust in the air.
Allergic reactions are divided into four types according to their mechanisms:
Type I (immediate type), type II (cytotoxic type), type III (immune complex type), type IV (delayed type);
Allergy in a narrow sense refers to type I allergic reactions, which manifest as asthma, allergic rhinitis, conjunctivitis, certain urticaria, atopic dermatitis, etc.
Allergy in a broad sense also includes other types of allergic reactions, which can cause drug eruptions, allergic purpura, contact dermatitis, such as cosmetic dermatitis, hair dye dermatitis, etc.
Find allergens
There are four main methods to find allergens clinically, including skin testing, blood drawing, provocation testing and patch testing.
Taking inhaled allergens as an example, for example, in spring, tree pollen is mainly from elm, poplar, willow, birch, etc.; in summer, allergenic pollen mainly comes from pasture and grasses, including corn, sorghum, wheat, and asteraceae. , Leguminosae, etc.; in autumn, weed or herb pollen is the most allergenic, including Artemisia pollen, Humulus pollen, sunflower, castor, etc.
Ingestible allergens: such as milk, eggs, wheat, fish, shrimp, seafood, antibiotics, anti-inflammatory drugs, onions, ginger, garlic, fruits, etc.
Injectable allergens: such as penicillin, streptomycin, etc.