Skip to content
Register as our member can enjoy shopping points and exclusive shopping offers in the future. Free Hong Kong local SF Express shipping for single order purchase over HKD500 on our website.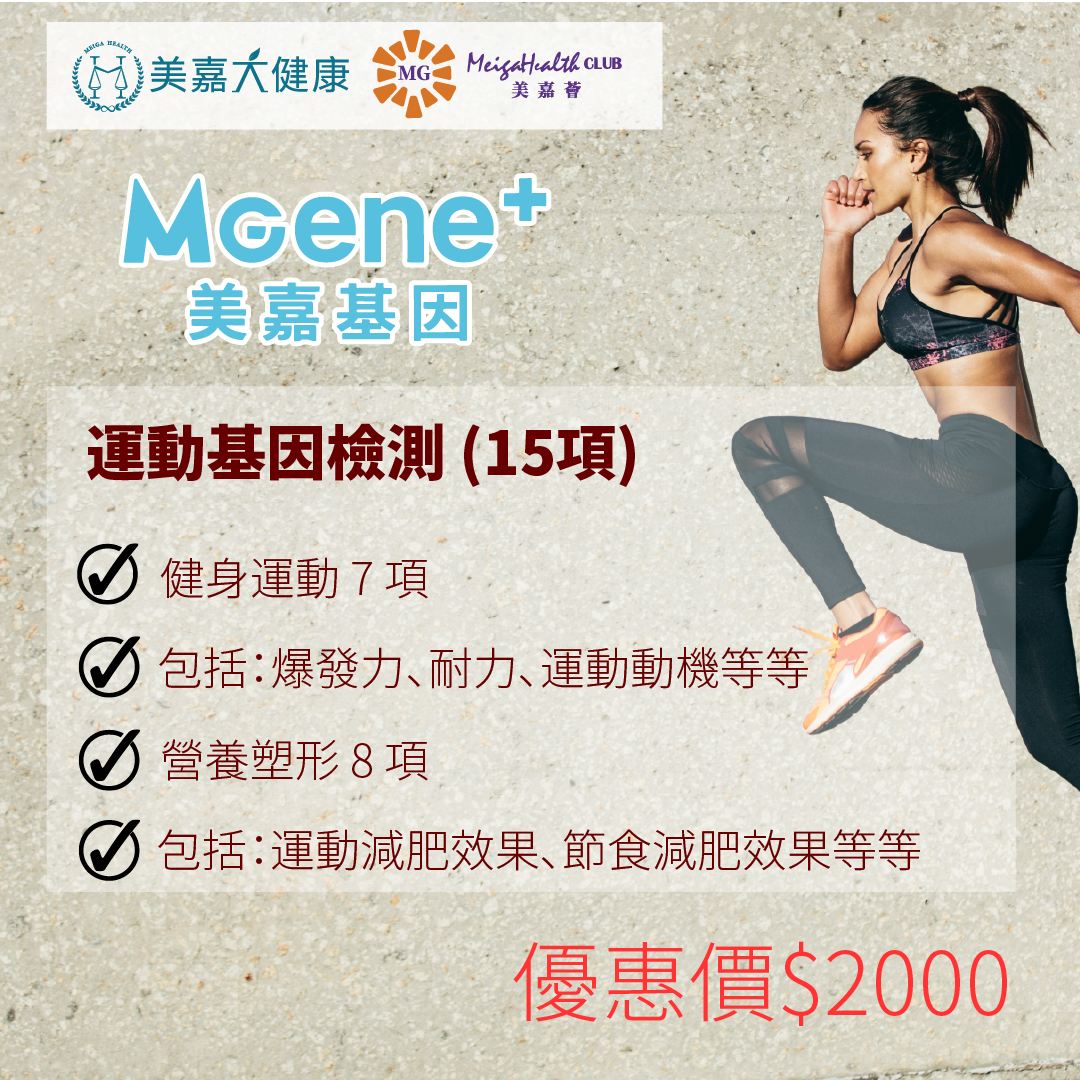 MGene+ Sports Gene Test (15 items)
Sale price
$2,000
Regular price
Unit price
per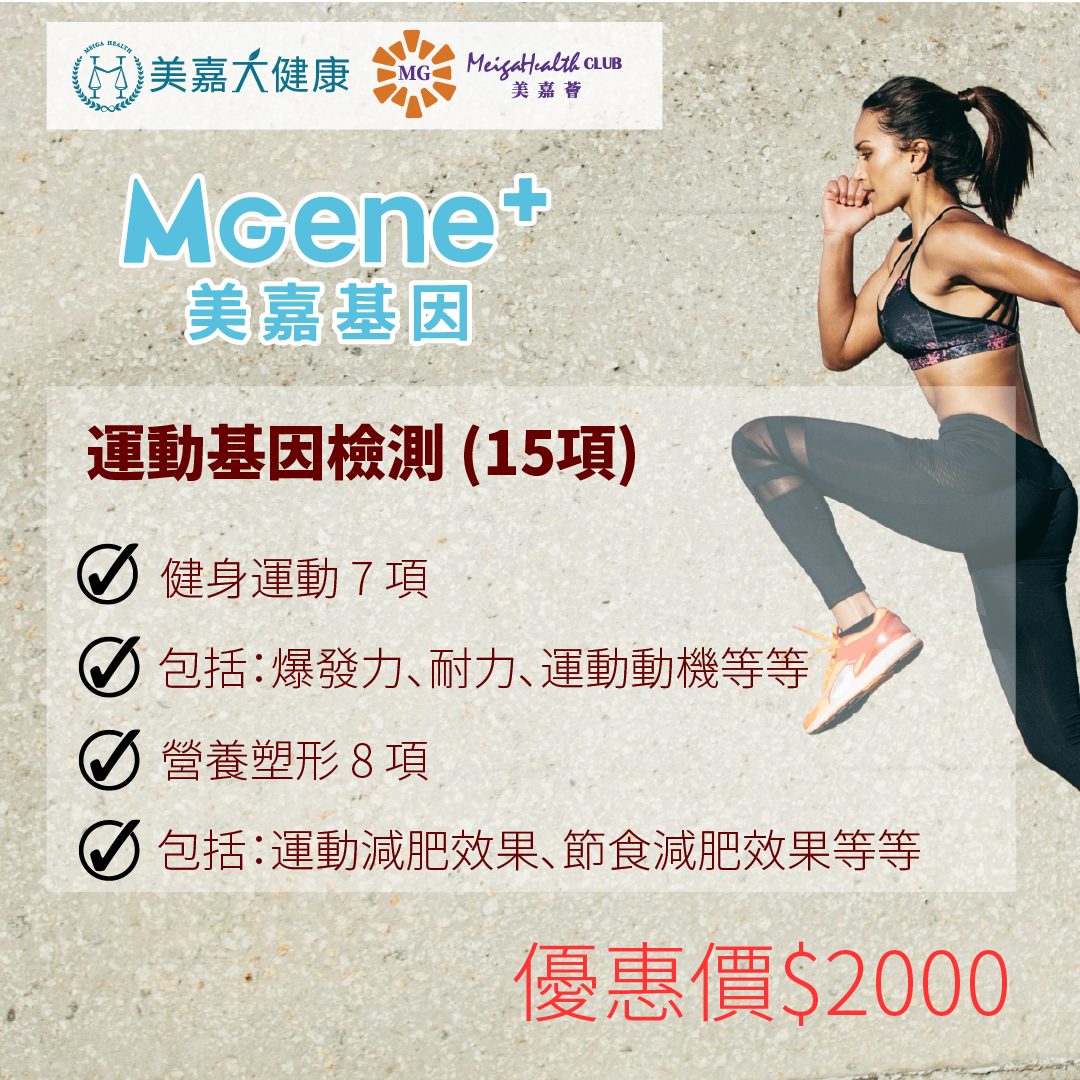 MGene+ Sports Gene Test (15 items )
7 fitness activities : explosive power, endurance, motivation to exercise, resilience, risk of lumbar disc injury, risk of Achilles tendon injury, risk of knee anterior cruciate ligament injury;
Eight items of nutritional shaping : exercise weight loss effect, dieting weight loss effect, obesity, anaerobic exercise capacity, calcium metabolism capacity, metabolic efficiency, carbohydrate intake tendency, and vitamin D nutritional requirements.
The test comprehensively covers multiple aspects such as dietary metabolism, fitness effects, strength adaptability, recovery ability, etc., and multi-dimensionally analyzes the impact of genes on fitness effects to provide support for formulating personalized fitness plans;
Based on your genetic status, a customized and personalized sports and fitness guidance plan, including the most suitable meal combination and exercise plan, can help achieve better body shape and weight management results.