Skip to content
Register as our member can enjoy shopping points and exclusive shopping offers in the future. Free Hong Kong local SF Express shipping for single order purchase over HKD500 on our website.
MGene+ body shaping gene test (3 items)
Sale price
$1,300
Regular price
Unit price
per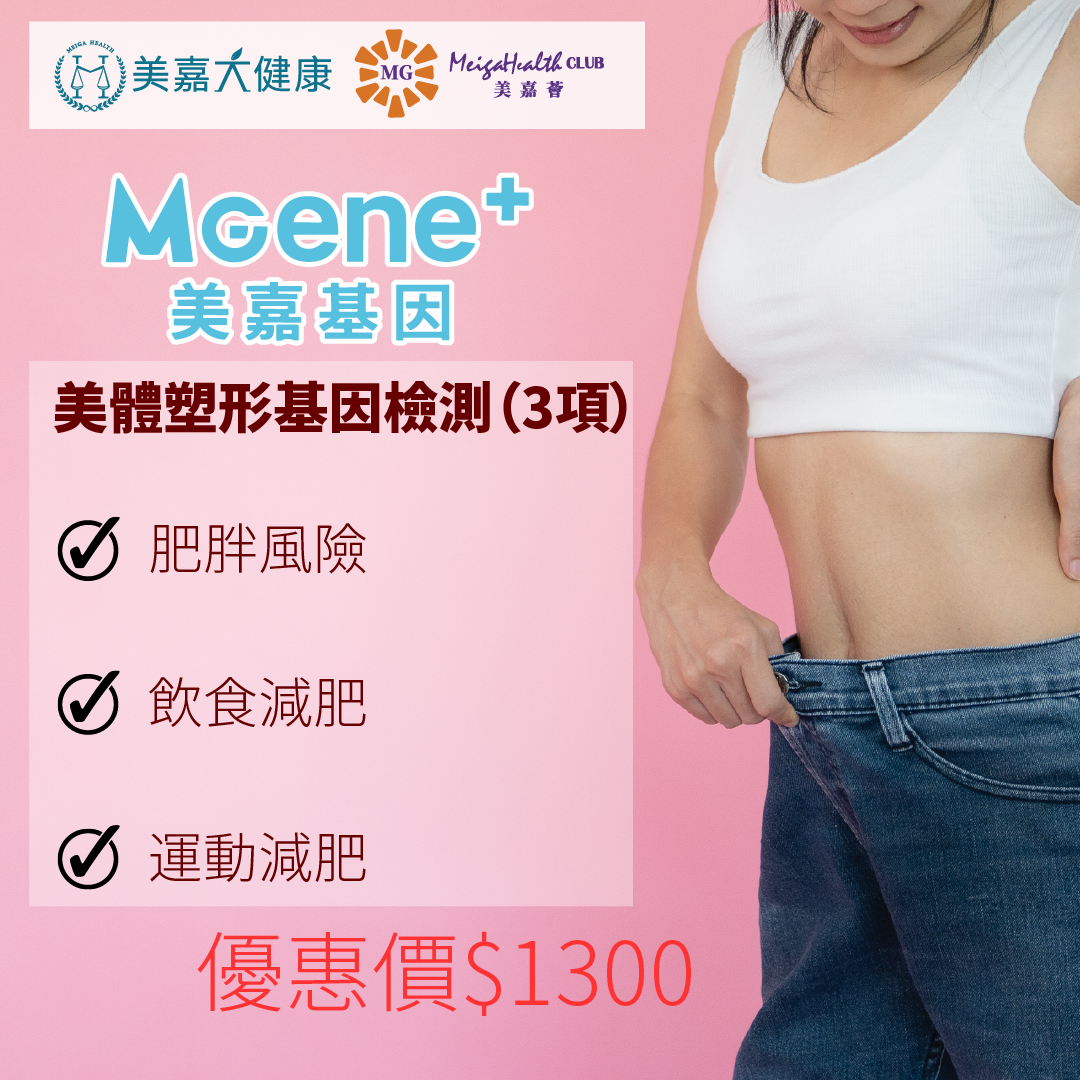 MGene+ Body shaping genetic testing (3 items)
Including: obesity risk, diet to lose weight, exercise to lose weight

What is the relationship between obesity and genes? do you know?
Poor weight loss results are closely related to genes
Don't know the cause of obesity, choose random ways to lose weight
Choose a regular diet and suffer while doing it
Try all kinds of exercise and diet methods
Cracking the ultimate code for weight loss : genetic inheritance
"Body Shaping Gene Testing" detects obesity-related genes such as those that control appetite, fat burning, and fat cell differentiation to achieve accurate obesity classification, thereby providing personalized recommendations for each type of obesity and achieving precise weight management. Genes determine the type of obesity.