Skip to content
Register as our member can enjoy shopping points and exclusive shopping offers in the future. Free Hong Kong local SF Express shipping for single order purchase over HKD500 on our website.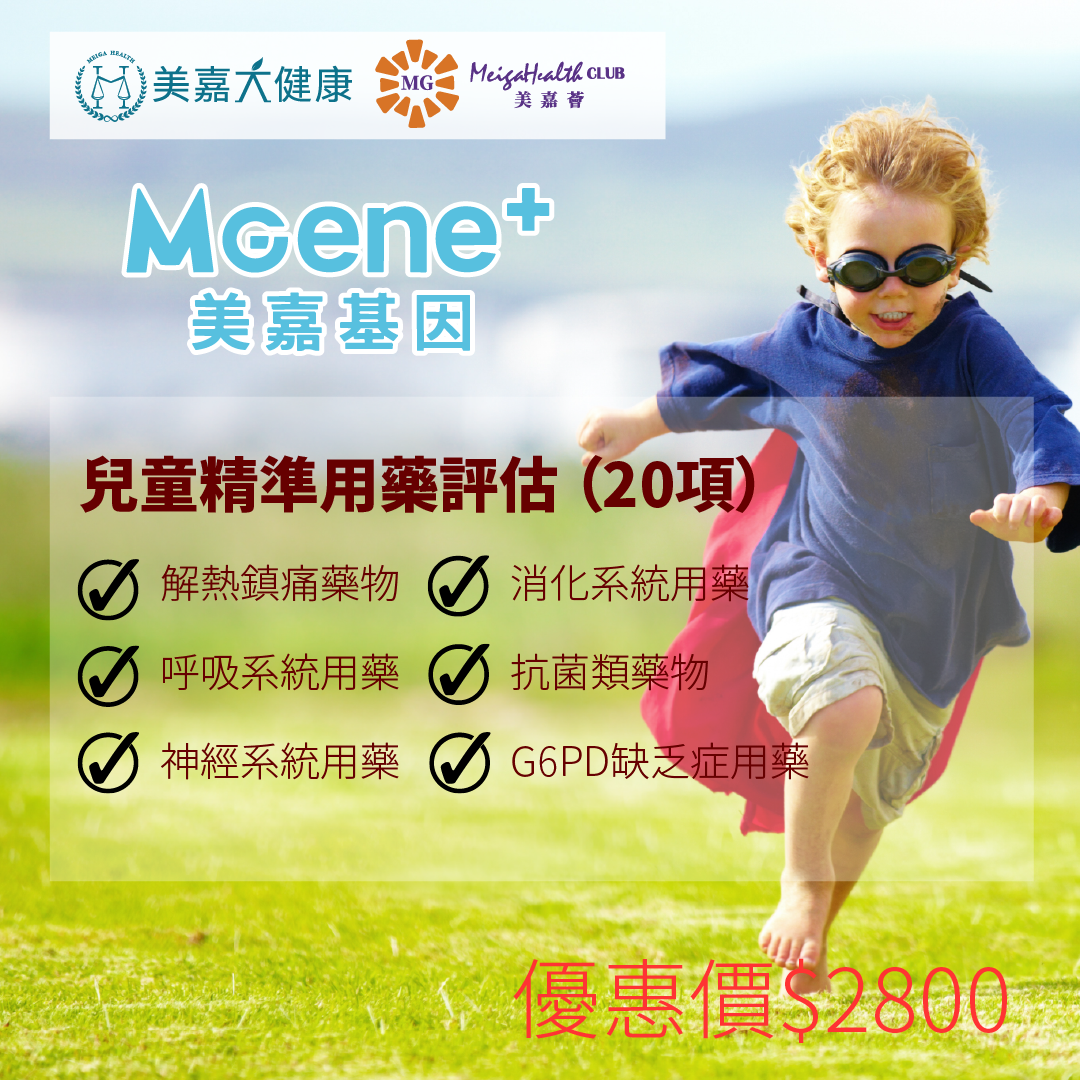 MGene+ Precision Medication Assessment for Children (20 items)
Sale price
$2,800
Regular price
Unit price
per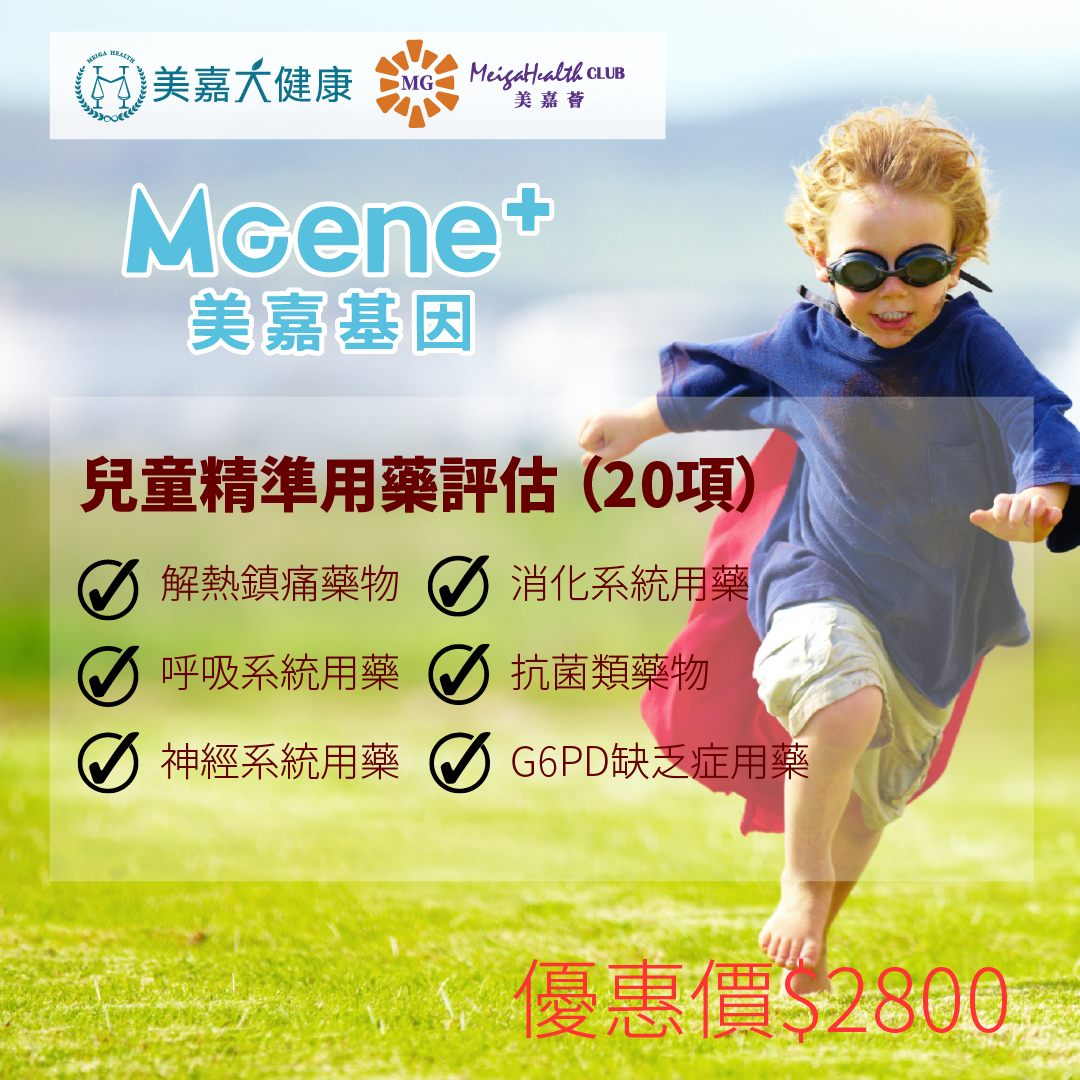 MGene+ Precision Medication Assessment for Children ( 20 items)
Ibuprofen, diclofenac, acetaminophen, tramadol, dextromethorphan, codeine, montelukast sodium, sodium valproate, tropide, carbamazepine, phenytoin, metoclopr Amines, omeprazole, lansoprazole, dapsone, sulfamethoxazole, rifampicin, aminoglycoside antibiotics, GPD - related drugs, voriconazole
do you know? Improper medication in children can even lead to deafness, shock, and death.
The inappropriate drug reaction rate in children is 12.9%, twice that of adults;
For every 8 children, there will be 1 case of inappropriate medication;
Approximately 30,000 children become deaf every year due to improper medication. *
*Source: State Food and Drug Administration's "2016 Children's Safe Medication Investigation Report White Paper"
Genes determine drug metabolizing ability
Individual differences determine drug effectiveness
Children have different physiques and different abilities to metabolize drugs.
Medication safety cannot be guaranteed, so the choice of medication is very critical!
The key points that determine the above are hidden in our genes!
Avoid improper medication!
The necessity of accurate pharmacogenetic testing in children
Avoid inappropriate medication and provide guidance on safe medication use to protect children's growth.
The human body's ability to metabolize drugs is determined by genes.
If the metabolism is weak, it will accumulate in the body and cause side effects.
Conduct precise pharmacogenetic testing before taking medication.
Extraction and detection of key genes for drug metabolism in children,
Scientifically analyze children's metabolism of common drugs and provide guidance on safe medication use.