Skip to content
Register as our member can enjoy shopping points and exclusive shopping offers in the future. Free Hong Kong local SF Express shipping for single order purchase over HKD500 on our website.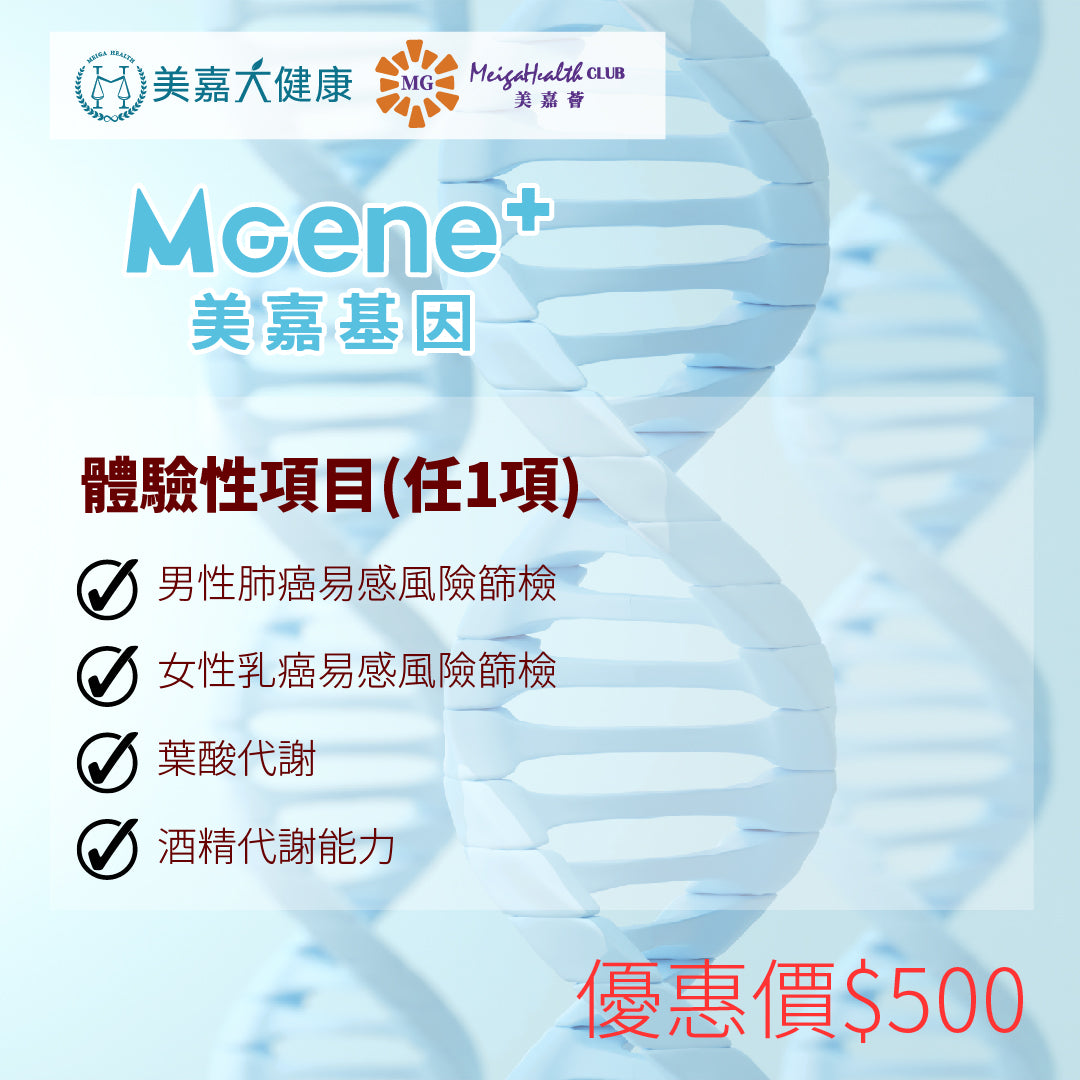 MGene+ experiential project (any 1 item)
Sale price
$500
Regular price
Unit price
per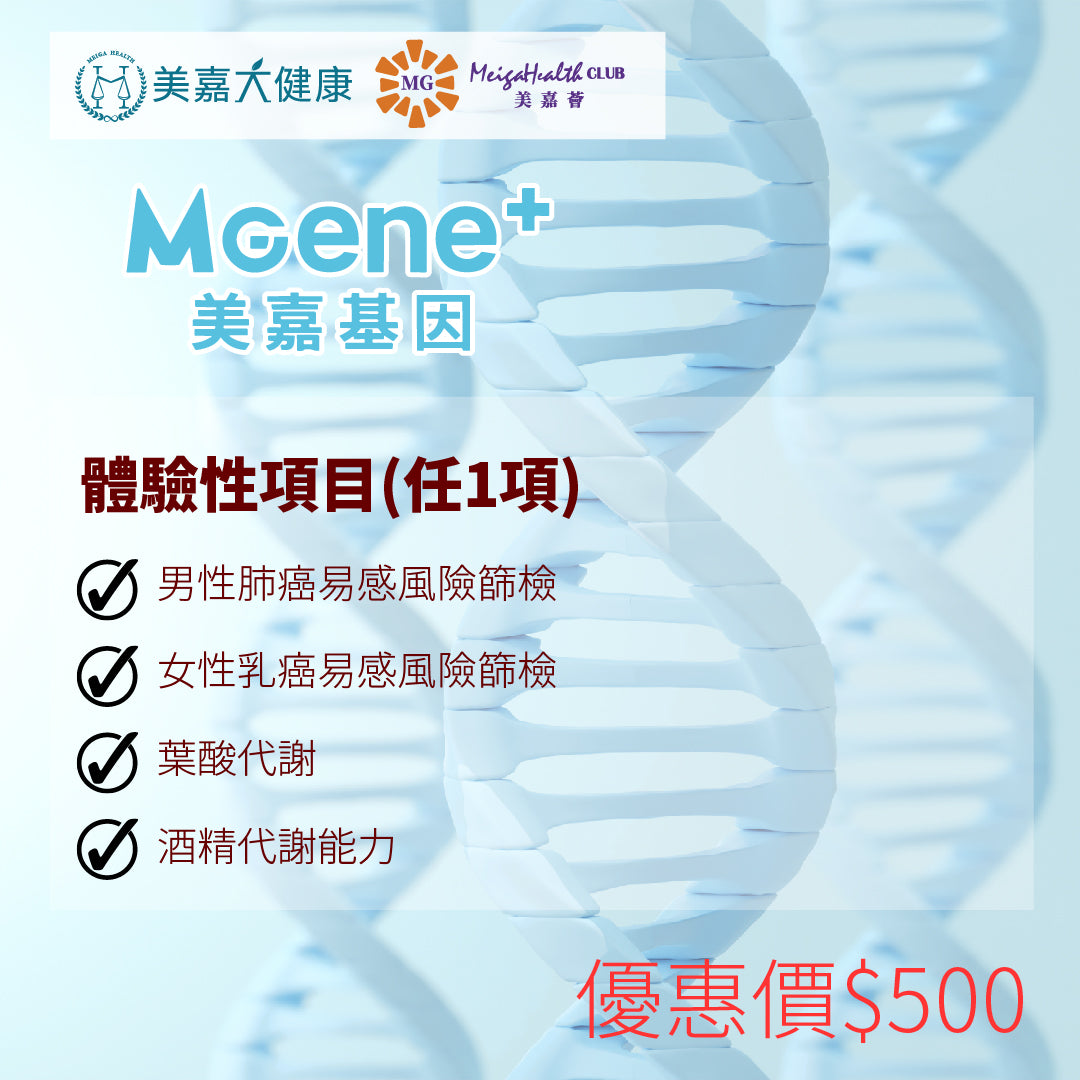 MGene+ experiential project ( any 1 item )
Lung cancer susceptibility risk screening in men
Breast cancer susceptibility risk screening in women
Folic acid metabolism
alcohol metabolizing ability
What is the difference between "genetic testing" and "routine physical examination"?
Genetic testing is to predict the possibility of disease occurrence in advance by detecting related disease genes before there are no lesions. It belongs to the first echelon of testing.
Routine physical examinations are mainly used to diagnose and detect clinical lesions that have appeared in the human body, and to cooperate with disease treatment, prevention and control, and belong to the second echelon of testing.
The biggest misunderstanding about health among modern people: No symptoms = the disease is still far away from me
Why do you need "health" related genetic testing?
Targeted testing for high-risk diseases;
Achieve early prevention, early detection and early management of diseases;
Reduce the incidence of disease and maintain a healthy state.
1) Understand the genetic mutations of common diseases, predict the risk of disease and guide scientific health management;
2) Understand your own alcohol metabolism ability to guide reasonable and moderate drinking and reduce the harm of alcohol to the body;
3) Understand your own folic acid metabolism ability, so as to guide scientific folic acid supplementation.