Skip to content
Register as our member can enjoy shopping points and exclusive shopping offers in the future. Free Hong Kong local SF Express shipping for single order purchase over HKD500 on our website.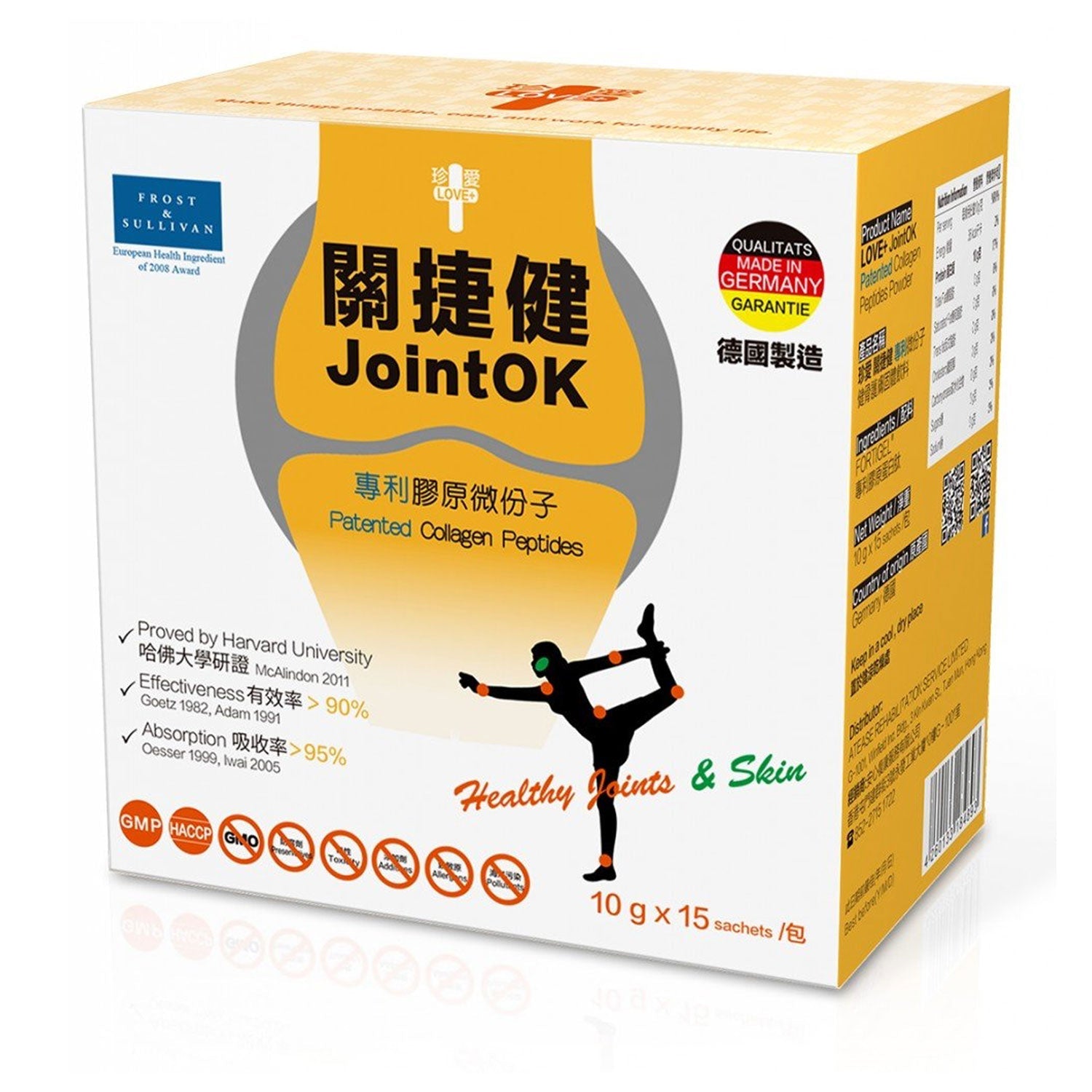 JointOK Guan Jiejian (10gx15 pack)
Sale price
$438
Regular price
Unit price
per
Repairs cartilage, tendons, ligaments and soft tissues, helps smooth joints and promotes wound healing.
Introduction:
Repair cartilage, tendons, ligaments and soft tissues, relax muscles and activate collaterals, and help joints relax and smooth
Make skin firm, hydrated and smooth, reduce wrinkles

Promotes wound healing

Promotes the growth/health of bones and teeth

Suitable for people concerned about joint skin health, including athletes, the elderly, people with diabetes and high blood lipids

Head bowed/office workers: bowed head or poor sitting posture, lack of stretching, wearing high heels, etc., causing vertebral interstitial or articular cartilage strain

Workers/sports people: frequent repetitive movements or sports that impact joints cause strain

Overweight people: the load accelerates joint wear and thin people: insufficient muscles and vulnerable joints

Middle-aged/elderly: Decreased growth rate and repair ability of chondrocytes, joint degeneration

Mother: low back pain, pre-pregnancy, postpartum or housework exerts pressure on the spine and pelvis, joint strain

Swollen feet: A meat-less diet causes water in the body to accumulate in the ankles

Skin lines: Appear on the abdomen, thighs and breasts or skin collagen loss due to aging

Quality certification/award: Frost&Sullivan European Health Food Award

US FDA approved safe food

International Sports Council Approved Athlete Food

Also kosher and halal certified products

Origin: Germany

Ingredients: Patented Collagen Peptides