Skip to content
Register as our member can enjoy shopping points and exclusive shopping offers in the future. Free Hong Kong local SF Express shipping for single order purchase over HKD500 on our website.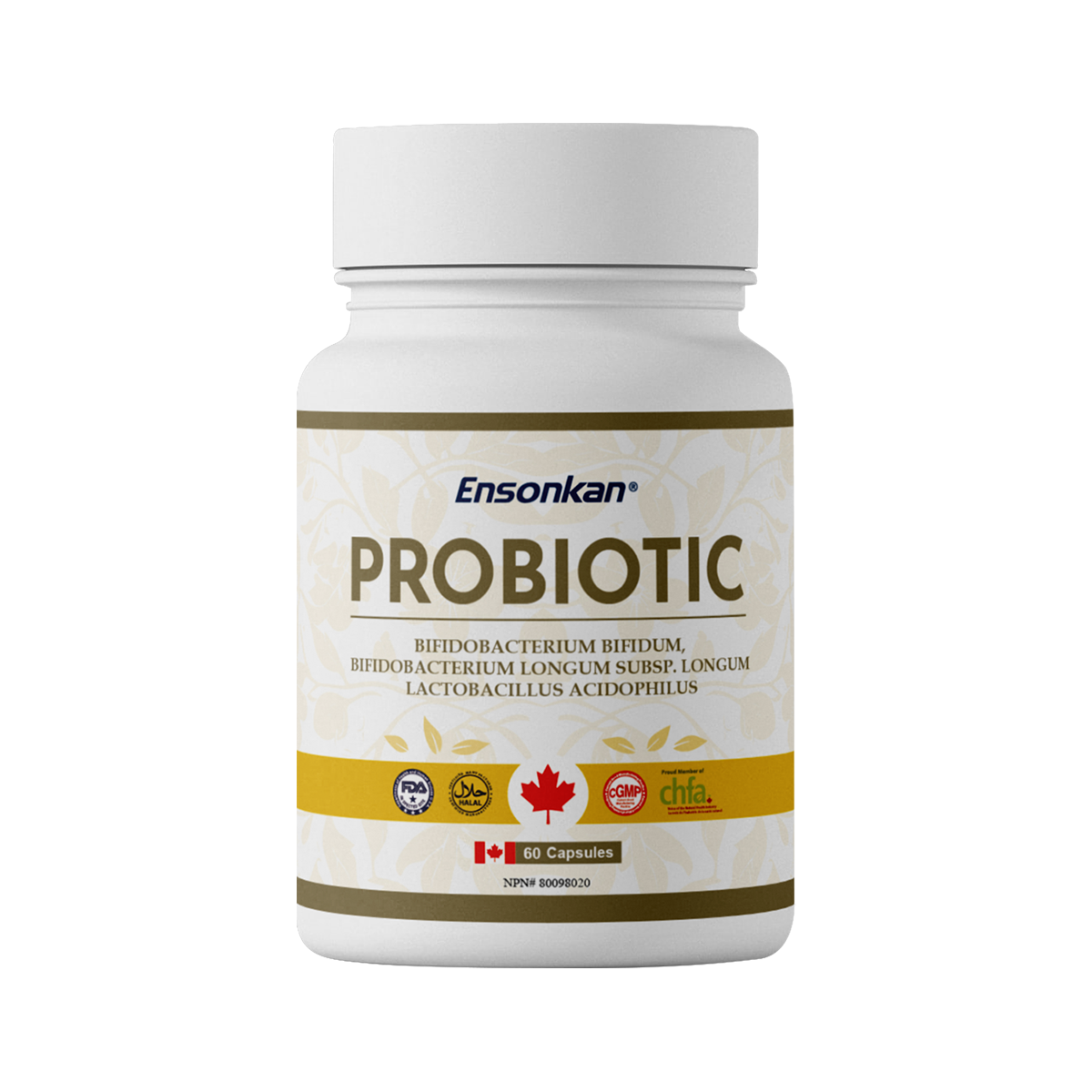 Ensonkan Probiotic 60 Capsules
Sale price
$278
Regular price
$278
Unit price
per
Ensonkan Probiotic 60 Capsules
Medicinal Ingredients (per capsule)

Bifidobacterium bifidum...................................50.0 million CFU

Bifidobacterium longum subsp. Longum.....50.0 million CFU

Lactobacillus acidophilus...................................100.0 million CFU

Non-medicinal Ingredients:

Gelatin, Magnesium stearate, Microcrystalline cellulose.

Recommend use or purpose:

Helps support intestinal/gastrointestinal health. Source of probiotics. Could promote a favorable gut flora.

Recommended administration:
Adults, take 1-2 capsule(s) one time per day.

Take at least 2-3 hours before or after antibiotics.

Cautions and warnings:

Consult a health care practitioner prior to use if you have fever, vomiting, bloody 、diarrhea or severe abdominal pain. Stop use and consult a health care practitioner if symptoms of digestive upset (eg diarrhea) occur, worsen and/or persists beyo nd 3 days .

Contraindications:
Do not use this product if you have an immune-compromised condition (eg AIDS,
lymphoma, patients undergoing long-term corticosteroid treatment).

Recommend storage condition:

Store Keep in cool, dry places. Keep out of reach of children.