Skip to content
為慶祝網站及會員計劃革新,「登記成為會員 」可享有購物積分,和日後會員專屬購物優惠。於本網站單一訂單購買滿HKD500,免香港本地順豐運費。
Register as our member can enjoy shopping points and exclusive shopping offers in the future. Free Hong Kong local SF Express shipping for single order purchase over HKD500 on our website.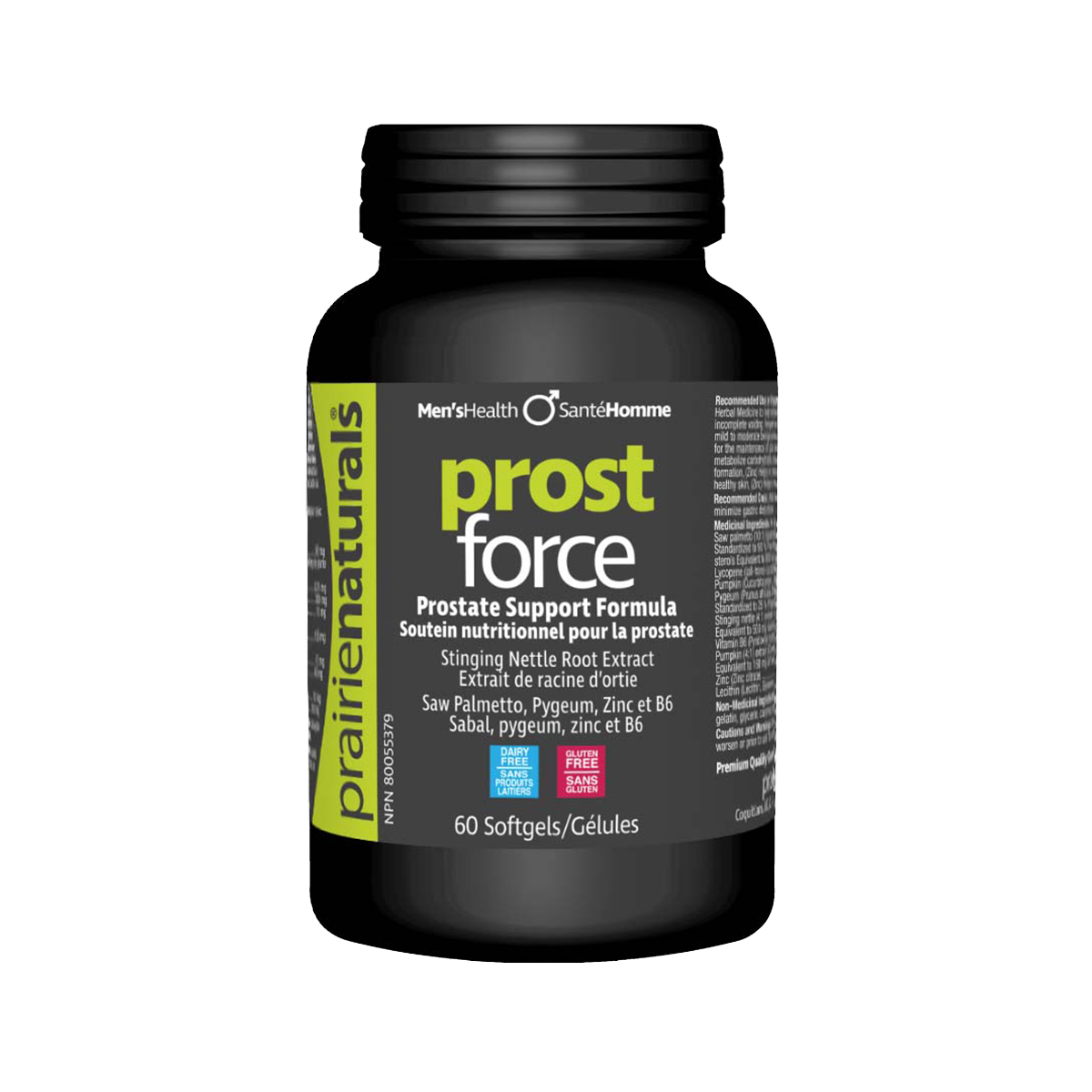 Prairie Naturals Prost Force 前列寶 60粒
Sale price
$328
Regular price
$328
Unit price
per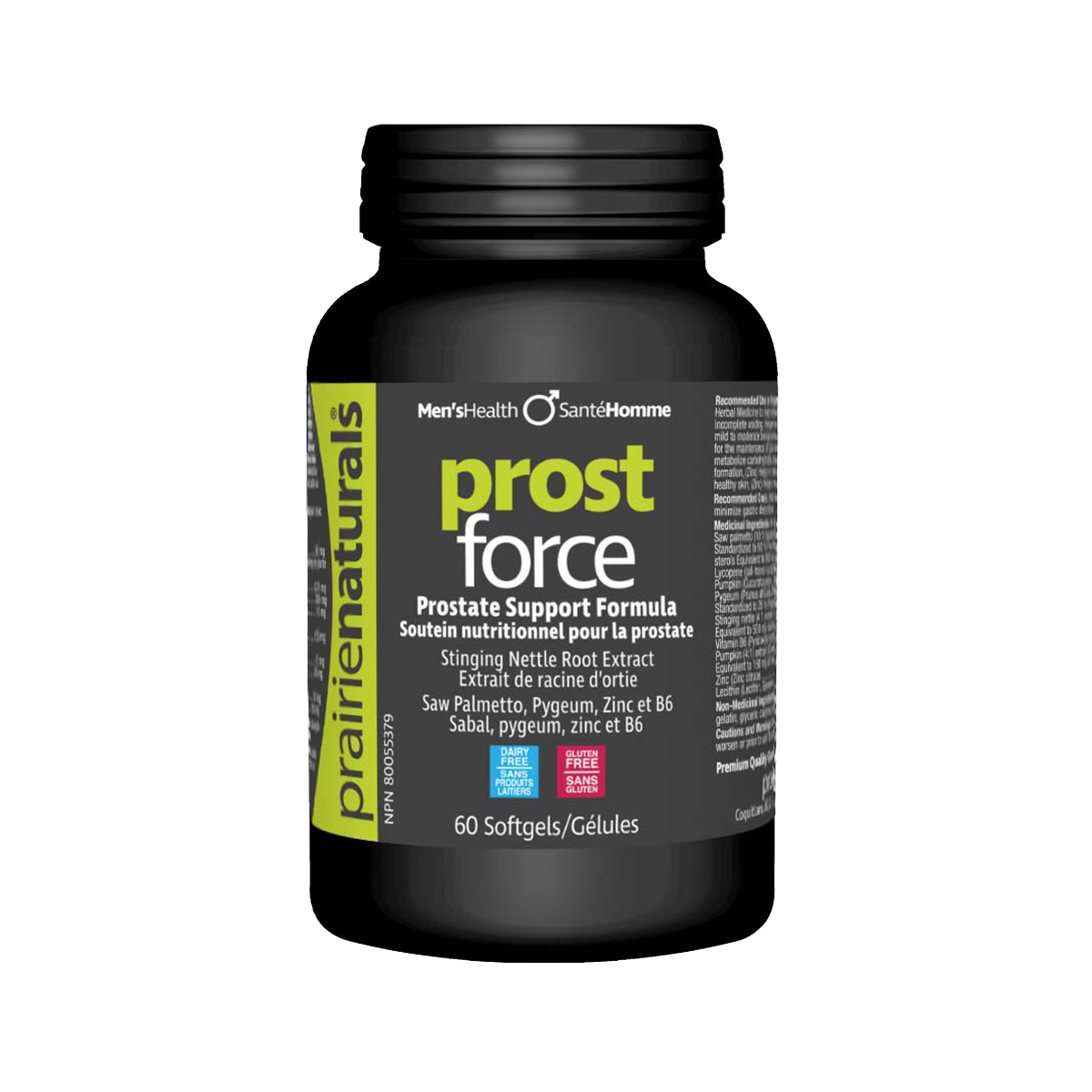 Prairie Naturals Prost Force 
Prost Force; Prostate Health Starts Here!
Men of all ages need to be pro-active in protecting and improving the health of their prostate gland until they have a feeling that something's "not quite right" but the functioning of this small, donut-shaped muscular gland sure can make a big impact on a guy's life. Just ask any man around the age of 50. That's about the time of life when men start to get personally acquainted with the many unpleasant symptoms of prostate problems.
Prairie Naturals Prost Force is an evidence-based formulation that synergistically combines the key nutritional and phytochemical ingredients researchers recommend for prostate health. These include Vitamin B6 and zinc along with potent plant extracts: Saw palmetto, Pygeum bark, lycopene, stinging nettle root and pumpkin seeds. Prairie Naturals Prost Force provides prostate protection naturally.
Prost Force is ideal for:
• Men in the age category of 40 and beyond
• Men looking to start a preventative regime for their prostate health
• Men looking for a drug-free, proven effective, natural supplement for prostate and urinary tract support
• Men wanting restful sleep and fewer bathroom trips at night
• Men looking for erectile dysfunction support
Prost Force may help to:
• Promote healthy prostate function
• Reduce DHT (Dihydrotestosterone) without this negative side effect
• Improve urinary health and reduces frequency of urination
• Reduce the discomfort of prostate enlargement
Product Benefits:
Synergistic blend of vitamins, minerals & phytonutrients
Contains Saw Palmetto & other potent plant extracts
Promotes healthy prostate function
Doctor-researched & formulated
Relieves urinary tract discomfort
Protects & nourishes prostate
Reduces swelling & pain
Reduce DHT (Dihydrotestosterone) without this negative side effect
Great for man all ages
前列寶60粒
【產品功效】
  促進前列腺功能健康, 緩解尿道不適, 減輕腫脹和疼痛
【適用人群】
  有前列腺輕微腫脹,尿道不適者
【使用方法】
每天2至3次,每次2粒,隨餐服用。
【產品成分】
【注意事項】
如果你有肝臟缺陷、躁鬱症或者你是低血壓患者,請勿使用。
長期服用肝臟治療類藥物、抗抑鬱藥物、血液稀釋劑、普萘洛爾或地高辛等人士和糖尿病人士,請在咨詢醫生後使用。
如服用後有任何不適或過敏反應,請先停服並諮詢您的醫生。如產品包裝破損,請勿食用。