Skip to content
Register as our member can enjoy shopping points and exclusive shopping offers in the future. Free Hong Kong local SF Express shipping for single order purchase over HKD500 on our website.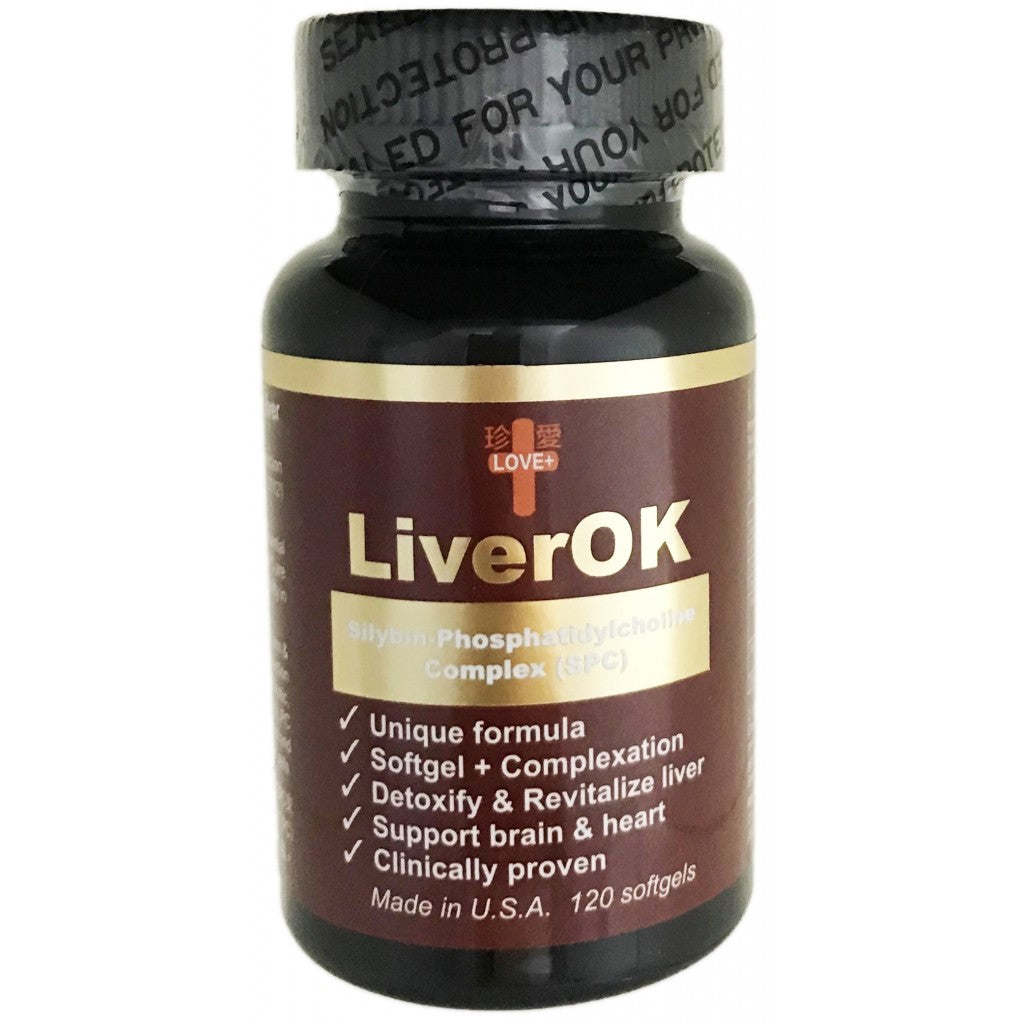 LiverOK Zhiganjian 120 Capsules
Sale price
$540
Regular price
Unit price
per
The unique SPC liver-supporting complex factor, combined with milk thistle (SM), phosphatidylcholine (PC) and vitamin E, exerts a synergistic effect, protects the liver and nourishes the heart and brain at the same time.
Liver Health Complex (SPC), which contains
1. Milk thistle (milk thistle) is milk thistle seed extract, the main and most researched liver food

2. Phosphatidylcholine (PC), an essential phospholipid, is extracted from soybeans with advanced technology in the United States.
PC helps remove VLDL. Without enough PC, fat and cholesterol can accumulate in the liver.
Studies have shown that PC can promote liver regeneration, protect liver cells from toxin damage and slow down liver cell aging.

3 Vitamin E, a natural antioxidant, further protects the liver

Directions for use: For children, those who take drugs for a long time or are pregnant, please consult a doctor first.
General health: 2 capsules daily
People with poor liver function and high liver fat: take 2 capsules each time, one rain at a time