Skip to content
Register as our member can enjoy shopping points and exclusive shopping offers in the future. Free Hong Kong local SF Express shipping for single order purchase over HKD500 on our website.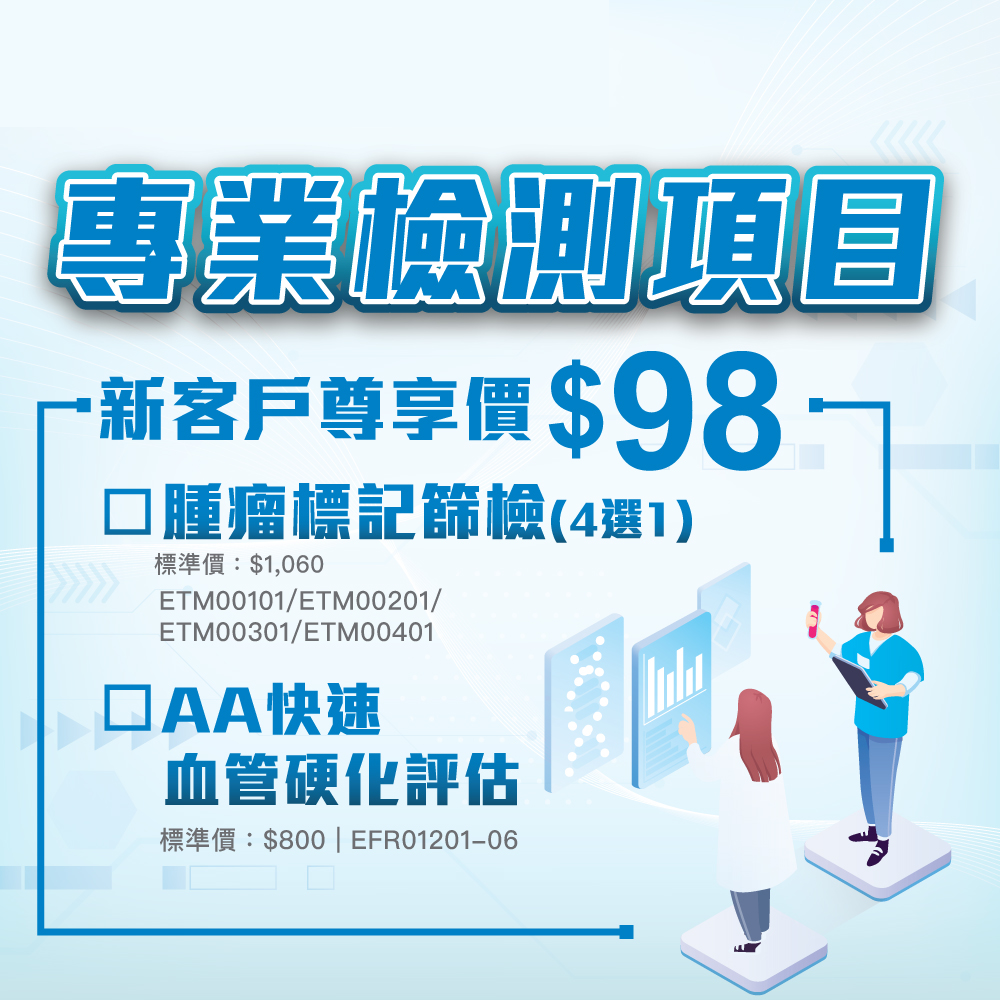 AA rapid vascular sclerosis assessment + tumor marker screening (choose 1 from 4)
Sale price
$98
Regular price
$1,860
Unit price
per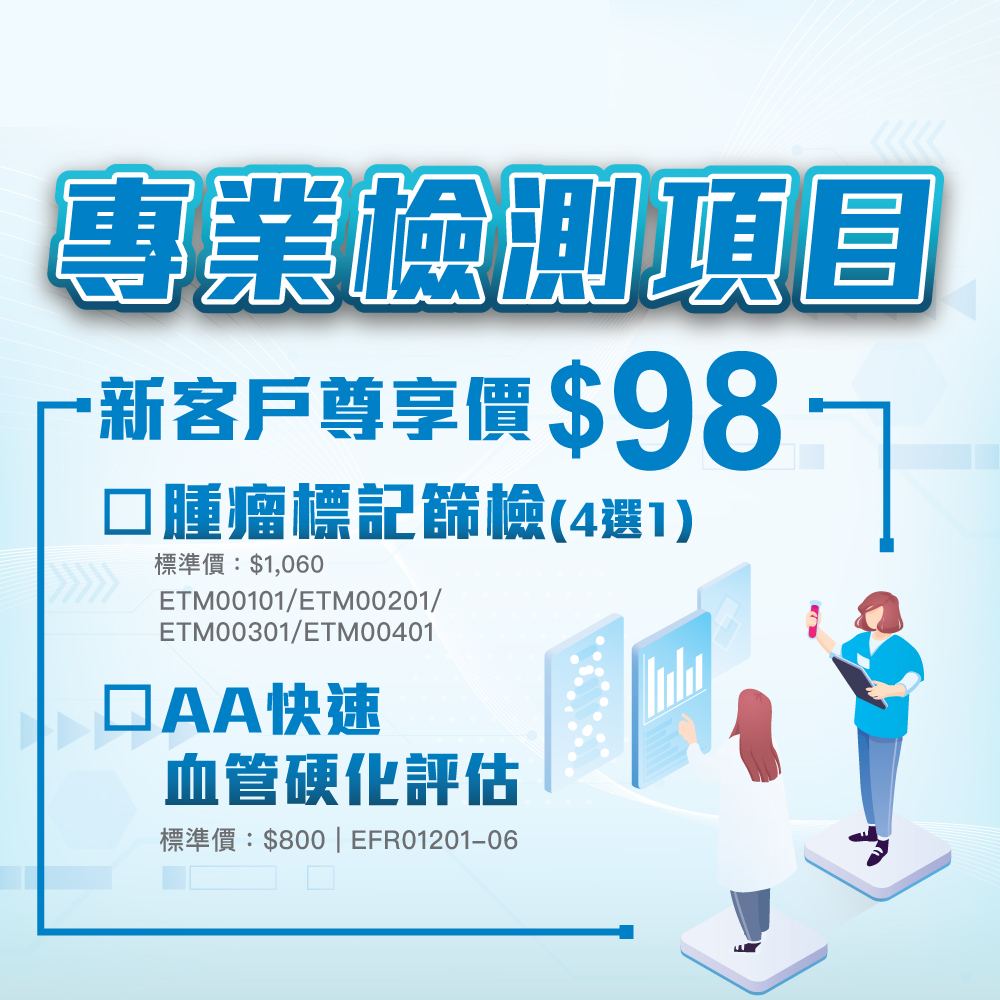 * Anyone who spends $2,000 or more on various physical examinations through our MegaHealth will receive a cash coupon of $100 (2 pieces)
Regular comprehensive physical examination will help you understand your health status and prevent common physical diseases early, which will make you feel more at ease .
Appointment arrangement and enquiries: (852) 21101788
Reservations must be made at least 3 working days in advance.
Please fast for 8 hours before the test.
[AA rapid vascular sclerosis assessment + tumor marker screening (4 choices I)]
AA rapid arteriosclerosis assessment (standard price $800)
– Assess the degree of blood vessel elasticity and understand the status of body vascular sclerosis
– Helps prevent cardiovascular diseases such as stroke and myocardial infarction
– Suitable for: Lack of exercise, long-term smoking and drinking, people with three highs
Tumor Marker Screening

– Early detection, diagnosis and treatment
Optional items (choose 1 from 4) (Standard price $1,060)
Breast cancer tumor marker CA15-3
Ovarian tumor marker CA1251
Pancreatic tumor marker CA19-9
Prostate Cancer Screening PSA
($98 limited time offer)