Skip to content
Register as our member can enjoy shopping points and exclusive shopping offers in the future. Free Hong Kong local SF Express shipping for single order purchase over HKD500 on our website.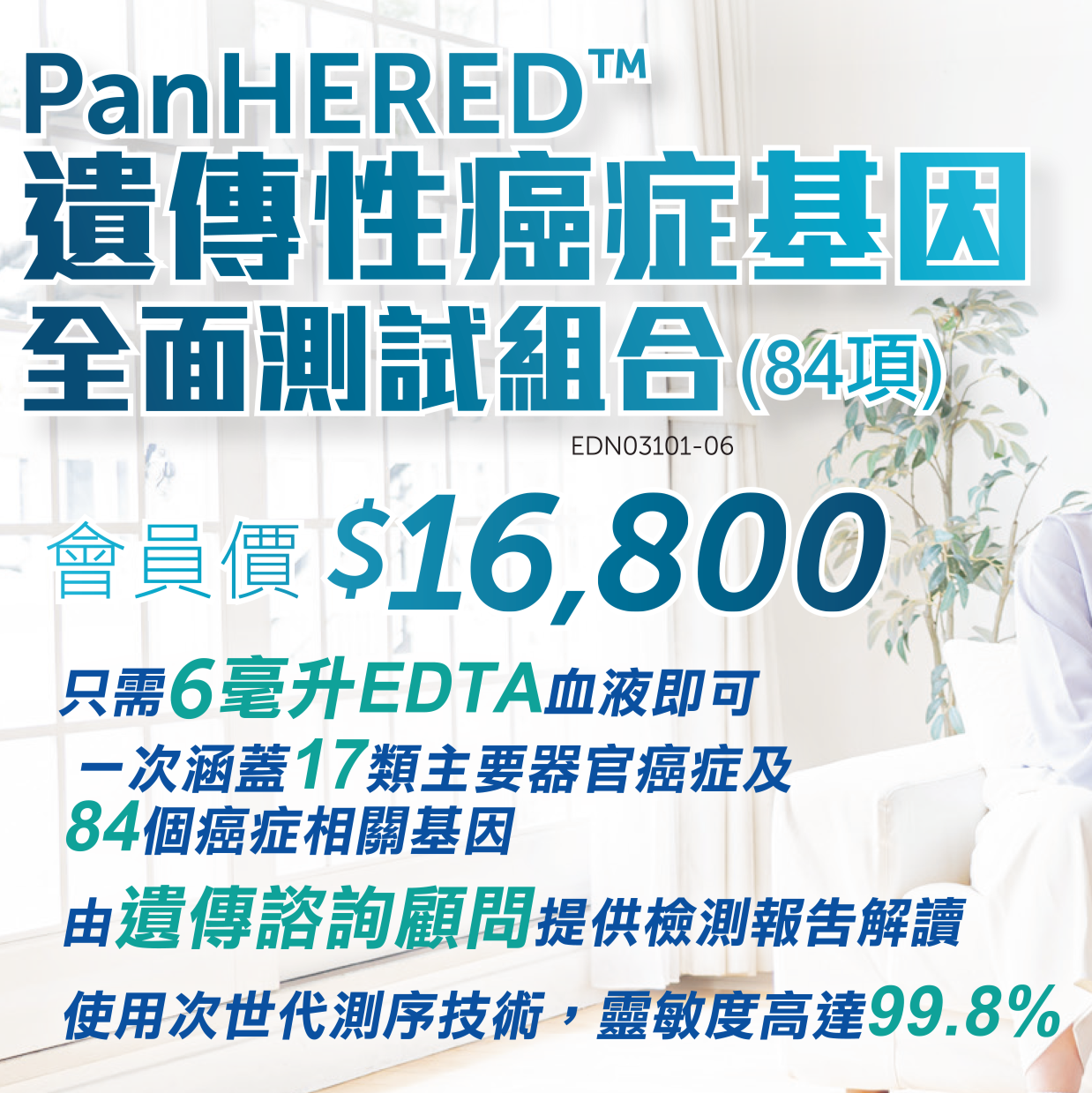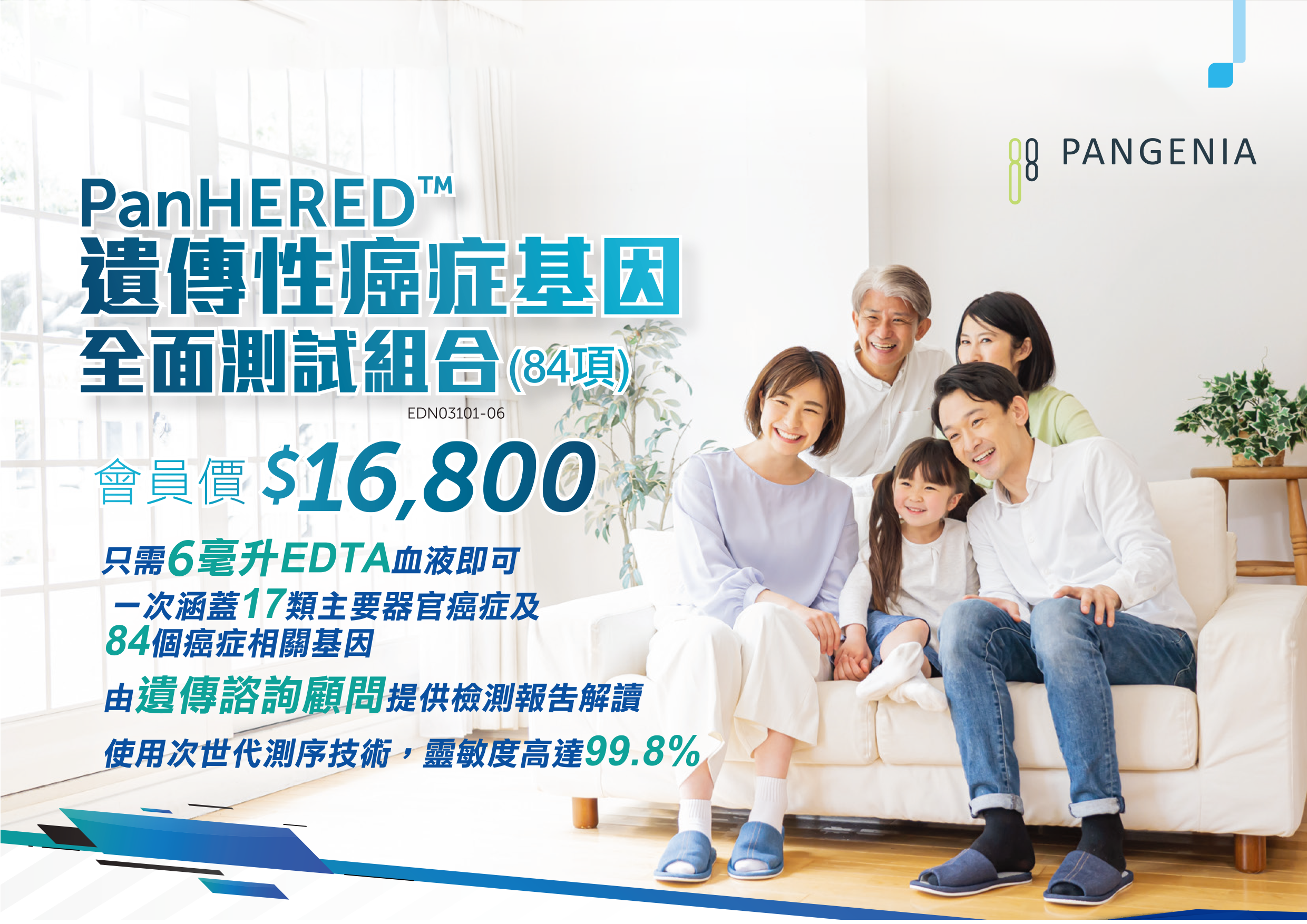 84 items - hereditary cancer gene comprehensive test combination
Sale price
$16,800
Regular price
$26,800
Unit price
per
* Anyone who spends $2,000 or more on various physical examinations through our MegaHealth will receive a cash voucher of $100 (2 pieces)
Regular comprehensive physical examinations can effectively detect and prevent common physical diseases early, so that you can feel more at ease.

Reservations must be made at least 3 working days in advance.
Please fast for 8 hours before the test.
Appointment arrangement and enquiries: (852) 21101788
[Comprehensive test combination of 84 hereditary cancer genes]
(Member price: $16,800)